Entertainment News: paul reubens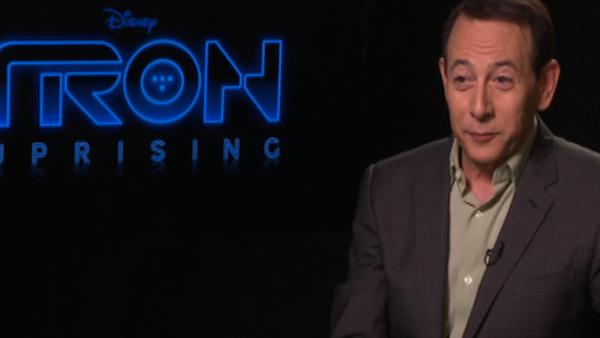 06/01/2012
Paul Reubens says his character in 'TRON: Uprising' is 'really evil' and isn't a giant fan of his boss.
More paul reubens
02/02/2012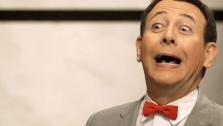 Pee-wee Herman recently appeared as a guest judge on "Top Chef," which saw the actor, also known as Paul Reubens, dining on pancakes.
The 59-year-old first played debuted his alter ego, known for his iconic red bowtie and high-pitched laugh, more than 30 years ago but stopped for almost two decades following a 1991 arrest for indecent exposure. Appearing in full costume, Reubens told "Top Chef" host Padma Lakshmi that his appearance on the Bravo culinary competition series was a "career highlight."
11/10/2010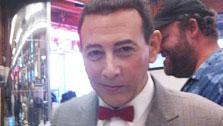 To the excitement of many now grown-up fans, Paul Reubens has once again donned his infamous red bow tie for the Broadway stage version of "The Pee-wee Herman Show".
"I'm terrified, but I'm excited and energized more than anything," Ruebens tells Playbill about performing on Broadway. His show opened on October 26 and the comedian adds, "I never talk like this because I'm very tough on myself."
03/11/2011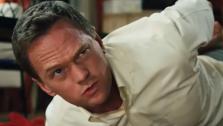 Neil Patrick Harris and "Glee"'s Jayma Mays star in a new full-length trailer for the upcoming 3-D movie, "The Smurfs," set for release on August 3, 2011.
Patrick Harris and Mays play a human couple living in New York who receive the smurfs after evil wizard Gargamel chases the creatures out of their magical world and into ours. The smurfs try to get back to their village before Gargamel finds them in the Big Apple.
07/22/2011
Pee-wee Herman has coupled up with comedy powerhouse Judd Apatow to make his return to the big screen and Paul Reubens told fans at San Diego Comic-Con that it will be a "road picture across the entire country."
Paul Reubens showed up in character as Pee-wee Herman on July 20, wearing the iconic red bow-tie and gray suit. The Associated Press reports that Reubens told audiences that Apatow felt the new film should return Pee-wee to his life on the road from the first movie, the 1985 film "Pee-wee's Big Adventure," which was helmed by Tim Burton.
Sign up Stay Informed
Entertainment News