Entertainment News: ozzy osbourne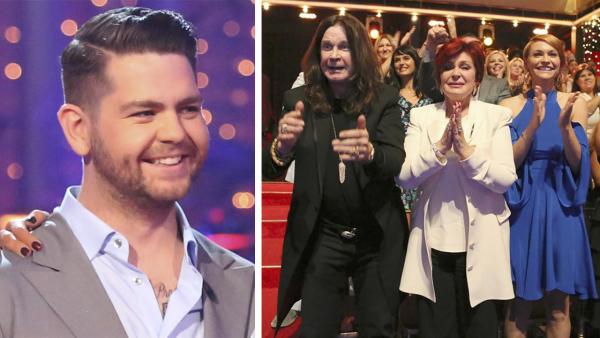 10/30/2013
See photos of Ozzy Osbourne, along with wife Sharon Osbourne, cheering on son Jack Osbourne as he competes on "Dancing With The Stars" season 17 in fall 2013.
More ozzy osbourne
04/23/2013
Sharon Osbourne is opening up regarding her husband Ozzy Osbourne's recent drug and alcohol relapse, as well as the current status of their marriage.
The English television host, 60, has been married to the heavy metal musician for over 30 years. In a recent episode of her CBS show, "The Talk," she admitted that even she didn't know the extent of her husband's recurring addiction.
"Everybody knows he's been struggling with this his entire life," Sharon explained on the April 23 episode of "The Talk." "I never knew that he was using prescription drugs. I knew he was drinking occasionally but I didn't realize, you know, to the extent. It's our business, we're dealing with it."
04/16/2013
Ozzy Osbourne has responded to recent reports that say he and Sharon Osbourne, his wife of some 30 years, have split, saying that the two are not divorcing and that a recent drug and alcohol relapse had caused him to behave badly towards his loved ones.
The 64-year-old heavy metal rocker has battled substance abuse for years. While Ozzy and his family did invite cameras into their home for their hit reality show, which aired between 2002 and 2005, he usually does not speak publicly about his personal life. However, he issued a rare personal statement on his Facebook page late on Monday to respond to the breakup reports. Check out his statement.
11/11/2011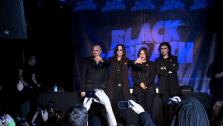 -Black Sabbath has reunited with all four original band members, including singer Ozzy Osbourne, following recent speculation.
The British heavy metal group, made up of Osbourne, guitarist Tony Iommi, drummer Bill Ward and bassist Terry "Geezer" Butler, appeared at the iconic Whiskey A Go-Go club in Los Angeles on Friday, November 11, to announce plans for a new album and a 2012 world tour. The band is also set to perform at the Download Festival in the United Kingdom on June 10, 2012. Check out video interviews with the band and footage of their reunion on what has become an iconic date - 11/11/11.
11/11/2011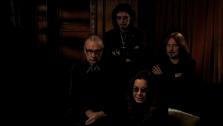 Black Sabbath original members Ozzy Osbourne, Tony Iommi, Bill Ward and Geezer Butler talk about reunion.
11/11/2011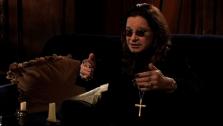 Ozzy Osbourne talks about Black Sabbath's reunion and plans to release a new album and go on a world tour.
11/11/2011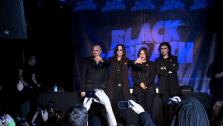 Watch a video of the Black Sabbath reunion on 11/11/11 at the Whiskey A Go-Go club in Los Angeles.
01/14/2011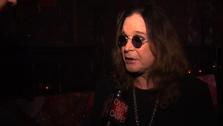 Ozzy Osbourne talks hitting the road with rocker Slash on the Scream Tour
Sign up Stay Informed
Entertainment News