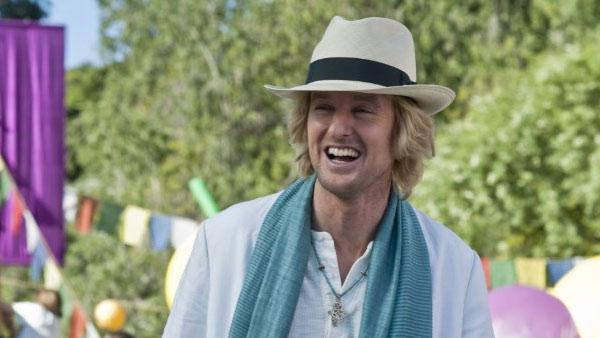 Owen Wilson to become a father
01/10/2011 by Olivia Allin
Owen Wilson and his girlfriend Jade Duell are "happy to be expecting a baby," his spokesperson told OnTheRedCarpet.com.
Wilson's first child is reportedly "due any day now," Us Weekly reported, saying Duell is currently in Hawaii, where she plans to give birth as naturally as possible.
The actor "has been been doing research and learning as much as he can. He's super into it and asks a lot of questions to make sure he knows what's going on every step of the way," an insider told the magazine.
Wilson and Duell have been dating for more than a year, MTV News said. The "Little Fockers" star has previously been linked to actress Kate Hudson and singer Sheryl Crow. Wilson was recently the victim of an online hoax, which announced that the actor had died.
Wilson and Duell join several other Hollywood couples who are expecting babies, including Marion Cotillard and her boyfriend Guillaume Canet who are expecting their first child, who are expecting their fourth baby and Natalie Portman, who is engaged and expecting a child with her "Black Swan" co-star, choreographer Benjamin Millepied.
Wilson will star in the upcoming screwball comedy "Hall Pass" alongside Jason Sudeikis, which is set for release on February 25th. The actor is also rumored to be reprising his role as Hansel in "Zoolander 2" and said the script is currently 'being tweaked'.
(Copyright ©2014 OnTheRedCarpet.com. All Rights Reserved.)