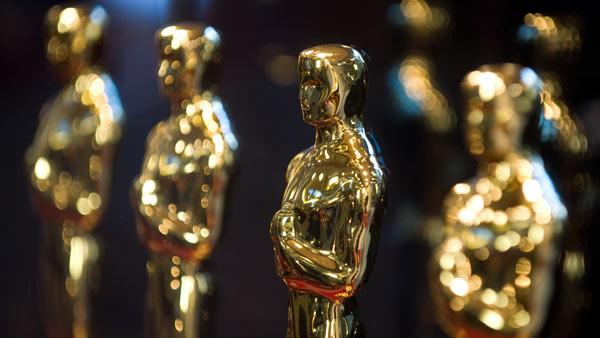 Oscars 2013: Oscar set to hit the road for nationwide tour (See dates)
01/29/2013 by OnTheRedCarpet.com Staff
Oscar is gearing up to make an appearance in a city near you on the first-ever Oscar Roadtrip. On Monday, February 4, the three week roadtrip will kick off in New York City, bringing the excitement of the Oscars to numerous cities across the country. Oscar, the famed statuette, is set to travel on a nationwide tour to give fans the chance to hold it before arriving on the Hollywood red carpet at the 85th Academy Awards ceremony. "We created the Oscar Roadtrip to bring the magic and fun of the Oscar ceremony to movie fans across the country," said Josh Spector, managing director of digital media and marketing for the Academy. "The Oscar Roadtrip makes it possible to share the once-in-a-lifetime thrill that only comes from holding an Oscar statuette." Oscar's journey will be chronicled in videos, photos and blog posts on the official Oscars
website
,
Facebook
and
Twitter
. The Oscars Roadtrip reporters, Ben Gleib and Angie Greenup, will make the official stops that are listed below, but will also make impromptu visits to cities based on what fans suggest via social media.
See the dates for the Oscars' official road trip below.
February 4 - New York
February 6 - Philadelphia
February 7 - Washington, D.C.
February 8 - Baltimore
February 11 - Chicago
February 13 - St. Louis
February 14 - Kansas City
February 17 - Houston
February 18 - Dallas
February 21 - Phoenix
February 24 - Hollywood
On January 28, it was
announced that singer Norah Jones was added to the list of esteemed singers set to perform
at the 2013 Oscars. The singer will perform her Oscar-nominated song, "Everybody Needs a Best Friend," from the 2012 comedy film "Ted." Adele
will also perform at the ceremony, singing the Oscar-nominated song "Skyfall"
from the James Bond film of the same name. It was also announced on January 25 that the telecast will
feature a tribute to the movie musicals of the past decade
. Check out the interactive
My Picks 2013 Official Oscar Ballot
. Check out
the full list of 2013 Oscar nominees here
. The awards ceremony will air live on Sunday, February 24, 2013 on ABC, OnTheRedCarpet.com's parent company.
(Copyright ©2014 OnTheRedCarpet.com. All Rights Reserved.)
Sign up Stay Informed
Entertainment News