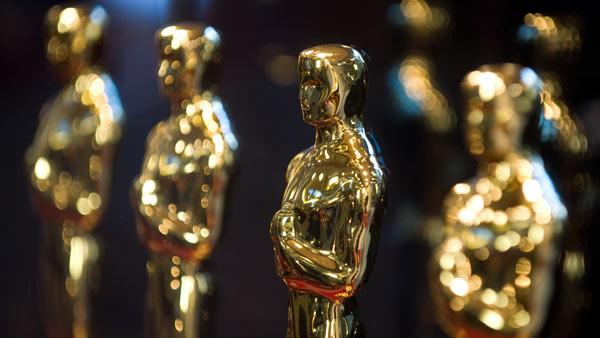 Oscars 2013: 'Oscar Experience College Search' winners announced
02/17/2013 by Nichole Hamilton
The winners of the 'Oscar Experience College Search' for aspiring filmmakers have been announced. The six lucky winners who will appear live on stage to deliver Oscar statuettes to ceremony presenters at the Academy Awards have been selected. The contest, which was open to college students across the country, required them to submit a video responding to the question, "How will you contribute to the future of movies?" The winners were individually notified by show producers Craig Zadan and Neil Meron. "We created this contest when we came on board to produce this year's Oscars," said Zadan and Meron. "We felt that every person on the Oscar stage should have a passion for film and its future, and there is no better way to inspire young filmmakers than to make them part of film's most important night." In addition to their appearance on the Oscar stage, the students will be treated to film industry experiences including a visit to The Academy Library to see its renowned memorabilia collections, studio tours and a meet and greet with this year's Academy Award Nominees in the Short Film category. The
contest was announced on December 2, when Seth MacFarlane, who is set to host the Oscars ceremony, made a surprise visit
to some lucky students at UCLA. The "Family Guy" creator visited the campus to announce the contest that's sponsored by the Academy of Motion Picture Arts and Sciences and mtvU.
See a list of the six winners below.
- ChaRon Brabham - SUNY Potsdam (NY) - Hometown: Brooklyn, New York
- Jennifer Brofer - University of Texas at Austin (TX) - Hometown: Austin, Texas
- Abe Diaz - DePaul University (IL) - Hometown: Duluth, Minnesota
- Hearin Ko Emerson College (MA) - Hometown: Shanghai, China
- Tatenda Mbudzi - UCLA (CA) - Hometown: Harare, Zimbabwe
- AJ Young - Columbia College Chicago ( IL) - Hometown: Mesa, Arizona
Enter the
Ultimate Oscar Red Carpet Fan Experience Sweepstakes
for a chance to win TWO bleacher tickets and a trip to this year's Oscars red carpet in Los Angeles. You can also check out the interactive
My Picks 2013 Official Oscar Ballot
. The Oscar ceremony will air live on Sunday, February 24, 2013 on ABC, OnTheRedCarpet.com's parent company.
(Copyright ©2014 OnTheRedCarpet.com. All Rights Reserved.)
Sign up Stay Informed
Entertainment News