Entertainment News: olivia munn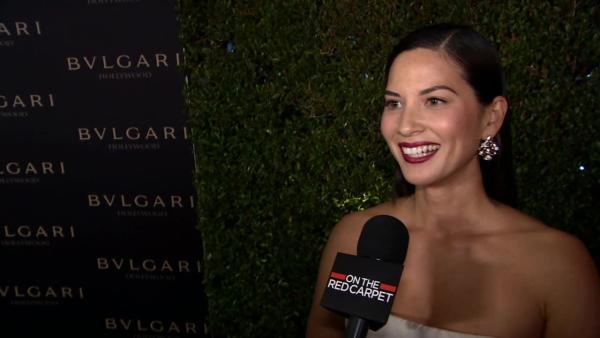 02/26/2014
Olivia Munn of 'The Newsroom' reveals what she's doing at the 2014 Oscars, at BVLGARI's Decades Of Glamour pre-Oscars event.
More olivia munn
04/24/2013
Christina Aguilera cut a slim figure at TIME's 100 Gala, an annual celebration of the "100 Most Influential People in the World."
The "Beautiful" singer, who was among the event's honorees, strutted the step-and-repeat on April 23 in a black, floor-length Victoria Beckham gown, Lorraine Schwartz jewelry and Christian Louboutin heels. Favoring platinum ringlets swept to one side, Aguilera also wore ruby lipstick that matched the red carpet.
04/24/2013
Christina Aguilera appeared at the TIME 100 Gala on Tuesday, April 23, 2013, in a cut-out, black, Victoria Beckham dress.
She was joined on the red carpet by Lena Dunham, Olivia Munn, Claire Danes, Jessica Biel, Justin Timberlake, Mia Farrow, Barbara Walters, Marissa Mayer, Ricky Gervais, Bryan Cranston, Jimmy Kimmel, Jimmy Fallon, Roma Downey and more. Check out photos.
09/27/2012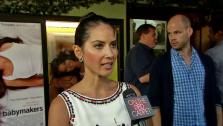 Olivia Munn has signed on for a multiple-episode guest arc on "New Girl," FOX confirmed to OTRC.com on September 27.
Munn will portray Nick's (Jake Johnson) new girlfriend, Angie, who reportedly gets along with the group of friends better than Nick's previous love interest, Julia (Lizzy Caplan) who clashed with Zooey Deschanel's character Jess.
08/01/2012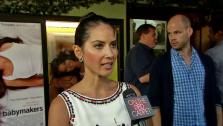 Olivia Munn talks to OnTheRedCarpet.com about the touchy subject matter of 'The Babymakers.'
08/01/2012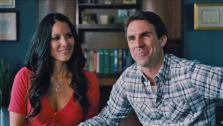 Olivia Munn and Paul Schneider star in 'The Babymakers,' which hits theaters on August 3, 2012.
07/30/2012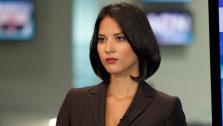 Despite playing the sometimes confident financial reporter Sloan Sabbith on "The Newsroom," actress Olivia Munn recently opened up about suffering from anxiety and an impulse control disorder called trichotillomania.
The actress revealed to The New York Daily News that she developed a habit of plucking out her eyelashes when she feels anxious.
03/05/2012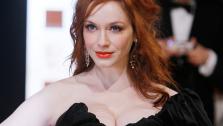 Christina Hendricks, who plays bombshell Joan on the AMC series "Mad Men," and former G4 television host Olivia Munn are the latest celebrities to be targeted in a nude photo scandal.
Racy pictures of the two hit the web recently, showing the two in various states of undress. At least one photo from each separate collection featured exposed private areas but did not show the women's heads.
09/15/2011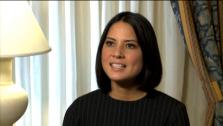 Olivia Munn talks about being career obsessed for 'I Don't Know How She Does It.'
03/17/2011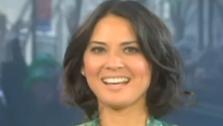 Olivia Munn appeared on the fourth hour of the "Today" show on Thursday with Hoda Kotb, filling in for Kathie Lee Gifford and managed to get drunk in honor of St. Patrick's Day.
Munn, host of G4's "Attack of the Show!" and current star of NBC's "Perfect Couples" hit up Twitter before her appearance to announce that she was already tipsy.
02/21/2011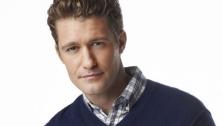 Matthew Morrison from "Glee" and Olivia Munn, who stars in NBC's new show "Perfect Couples" were photographed holding hands and kissing at a hockey game on Sunday, raising speculation that the two may be involved.
The TV stars were at Madison Square Garden for a hockey game between the Philadelphia Flyers and the New York Rangers on February 20 and were caught gnawing on each other's shoulders, high-fiving and making out.
07/21/2010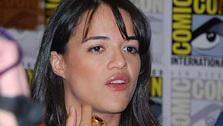 Check out some of the celebrities spotted at the annual San Diego Comic-Con going on this weekend.
Sign up Stay Informed
Entertainment News