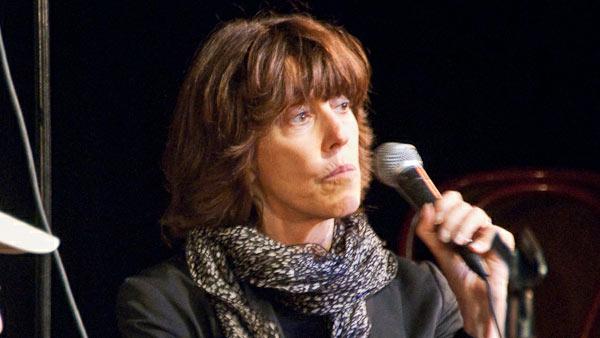 Nora Ephron, 71, alive but very ill, has leukemia
06/26/2012 by OnTheRedCarpet.com Staff
Nora Ephron, author, playwright, journalist and screenwriter of films such as "When Harry Met Sally...," "Sleepless in Seattle" and "Silkwood," is alive but very ill with leukemia, a blood cancer.
A source close to Ephron confirmed the news to ABC News on Tuesday, June 26, following a slew of online rumors that speculated that Ephron had died. They were sparked by a column written by Liz Smith published that day. Smith recounted her long friendship with Ephron and wrote, "I won't say, 'Rest in peace, Nora' -- I will just ask 'What the hell will we do without you?'"
ABC News also quoted Ephron's friend, writer Richard Cohen, as saying that Ephron's death is "imminent."
Ephron, 71, was born in New York City in 1941 and was raised in Beverly Hills. She began her career in journalism in the 1960s, writing for publications like the New York Post, Esquire and The New York Times Magazine.
The writer later got her start writing screenplays in the 1970s with the television series "Adam's Rib" in 1973 and the made-for-TV-movie "Perfect Gentlemen" in 1978. Ephron would go on to write "Silkwood" in 1983.
The film starred Meryl Streep and Cher. "Silkwood" earned five Oscar nominations for Streep, Cher, director Mike Nichols and Ephron, as well as co-screenwriter Alice Arlen.
Ephron would later become known for romantic comedies like "When Harry Met Sally...," "Sleepless in Seattle," "You've Got Mail" and "Julie & Julia." She was nominated for two more Oscars for writing "When Harry Met Sally" and "Sleepless in Seattle."
The writer was also a director and helmed "Sleepless in Seattle," "You've Got Mail," "Michael," "Bewitched," and "Julie & Julia."
She has been married three times. Her first marriage was to writer Dan Greenburg, which ended in divorce in 1976. Ephron then married journalist Carl Bernstein in 1976. Bernstein is known for his role in reporting the Watergate scandal with fellow Washington Post reporter Bob Woodward.
Bernstein and Ephron divorced in 1980 and she wed screenwriter Nicholas Pileggi in 1987. Pileggi co-wrote the book "Wiseguy" and later adapted it for the film "Goodfellas." He also wrote the book and screenplay for "Casino. The couple remains married to this day.
(Copyright ©2013 OnTheRedCarpet.com. All Rights Reserved.)