Entertainment News: nicole richie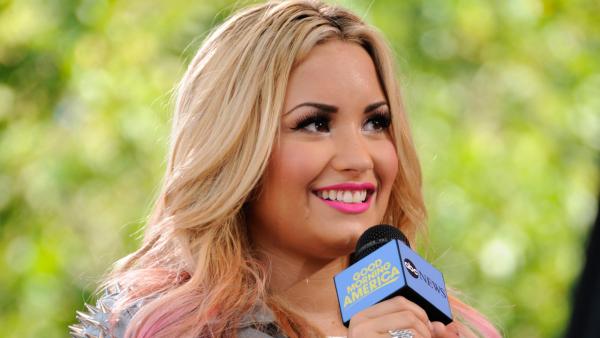 12/01/2010
Check out celebrities who've been to rehab - you might be surprised who made the list.
More nicole richie
11/04/2013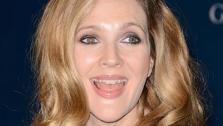 See photos of a pregnant Drew Barrymore, Kate Hudson, Leonardo DiCaprio, Salma Hayek, Nicole Richie, Fergie and Josh Duhamel, Kate Beckinsale and other popular celebrities at the LACMA Art and Film Gala in Los Angeles on Nov. 2, 2013.
10/18/2013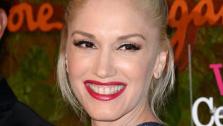 See photos of Gwen Stefani, Demi Moore, Charlize Theron, Courteney Cox, Rachel Zoe, Evangeline Lilly, Amy Adams and other stars at the Wallis Annenberg Center for the Performing Arts Inaugural Gala on Oct. 17, 2013.
06/04/2013
Nicole Richie turned heads in a slinky floor-length gown at the CFDA Fashion Awards on Monday, June 3.
The 31-year-old personality arrived to the event in a Marc Jacobs dress from the Fall 2013 collection. The metallic bronze gown was backless and featured spaghetti straps. The starlet completed her ensemble with a cream clutch by Louboutin, jewelery by Jennifer Meyer and Giuseppe Zanotti heels.
09/18/2012
Nicole Richie wore a daring black Mathieu Mirano Fall 2012 gown to the American Latino Media Arts (ALMA) Awards on Sunday.
The long sleeved number featured a silk skirt with a train and black and gold leather spangles that ran across her shoulders, down the top part of her arms, down her spine and around her chest, leaving her cleavage exposed. According to Access Hollywood, the gown is worth $7,990.
03/07/2012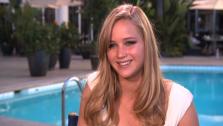 Jennifer Lawrence is speaking out about young girls and eating disorders and remembers the impact of anorexia rumors regarding tabloid favorites Nicole Richie and Lindsay Lohan.
The 21-year-old star of the upcoming movie "The Hunger Games" made her comments in an interview published in the April 2012 issue of Seventeen magazine.
12/30/2010
Nicole Richie is officially off the hook from her 2006 drunk driving case. The former reality star turned fashion designer completed her probation from the charge a few months early, according to the Associated Press.
06/22/2011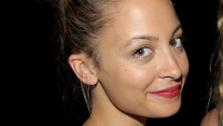 Nicole Richie, Paris Hilton, Ashlee Simpson and other stars celebrated the launch of Charlotte Ronson's Summer Sportswear Collection at a party held at The Spare Room at Hollywood's Roosevelt Hotel on June 21, 2011. Check out photos.
12/15/2010
Nicole Richie reportedly wore not one but three Marchesa dresses at her recent wedding to Joel Madden, and called the night "magical".
Richie, 29, and Madden, the 31-year-old singer of rock band Good Charlotte, began dating in 2006 and have a 2-year-old daughter named Harlow and a son, Sparrow, who is 15 months old.
12/12/2010
First there were rumors of an elephant, now Joel Madden and Nicole Richie's wedding just got a little cooler.
Rap legend and practicing minister Reverend Run of Run-D.M.C. fame presided over the couple's Saturday nuptials, according to Us Weekly.
12/12/2010
It's official! After weeks of rumors of a winter wedding, Nicole Richie and Joel Madden tied the knot on Saturday in front of 130 close friends and family at Lionel Richie's Beverly Hills home, reports People magazine.
12/11/2010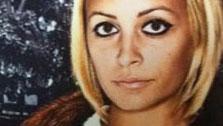 Sites are buzzing with the news that Nicole Richie and Joel Madden are taking their trip down the aisle on Saturday with E! News confirming some of the finer details, including the guest list and wedding dress.
Though neither Richie nor her fiancÚ Joel Madden have confirmed the wedding date, the website reports that the pair will be tying the knot at Lionel Richie's estate in Beverly Hills on Saturday.
11/29/2010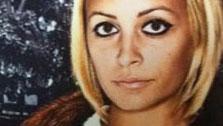 Nicole Richie is reportedly lining up her bridesmaids for her wedding to longtime boyfriend and father of her two children, Joel Madden. The short list might be a little surprising.
DJ Samantha Ronson might be marching down the aisle as a bridesmaid, according to E! News, and the couple's two-year-old daughter Harlow will serve as the flower girl.
Sign up Stay Informed
Entertainment News