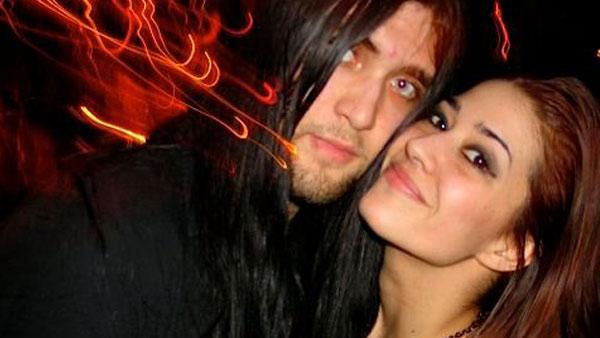 Nicolas Cage's son Weston Coppola Cage married singer Nikki Williams
04/25/2011 by Olivia Allin
Weston Coppola Cage, Nicolas Cage's 20-year-old son got married to singer Nikki Williams in a private ceremony in New Orleans on Sunday, People magazine confirms.
Weston is the lead singer of death metal band Eyes of Noctum, their upcoming album "Narcoma" is slated for release later in the year. Williams' song "Fly Again" was featured in Gwyneth Paltrow's recent film "Country Strong." She was born and raised in South Africa and lives in Nashville, TN.
Williams, 22, announced the engagement just last week on her Twitter account.
"Weston presented me with my GORGEOUS ring last night in front of a giant bonfire and the Fire Department showed up," Williams Tweeted on April 23. "HOT <3 Big Day Tomorrow!"
Actor Nicolas Cage, who is currently filming the movie "Medallion" in New Orleans attended the wedding and celebrated with the family on a yacht on Lake Pontchartrain.
Weston is the actor's son from his previous relationship with actress Christina Fulton. Cage has been married three times, the first time to Patricia Arquette, then to Lisa Marie Presley and finally to his current wife, former waitress Alice Kim. The couple has one son, Kal-El, who is named after Superman's birth name.
On April 15, Cage senior was arrested in New Orleans for allegedly assaulting his wife after becoming intoxicated and forgetting where they were staying. Cage was held in custody until his $11,000 bail was posted by Duane "Dog the Bounty Hunter" Chapman.
Weston appeared in Cage's film "Lord of War" as a Ukrainian mechanic. The two also collaborated on a comic book called "Voodoo Child," which was published by Virgin Comics.
(Copyright ©2014 OnTheRedCarpet.com. All Rights Reserved.)