Entertainment News: nick jonas
10/18/2012
Miley Cyrus says it's "pretty blatant" the new Jonas Brothers song, "Wedding Bells," is about her engagement to "Hunger Games" star Liam Hemsworth.
"I don't know who else is getting married," Cyrus told Ryan Seacrest on his radio show on October 18. "So I feel like that's pretty blatant, it's whatever. Like I said, everyone has to write songs that are about things that they felt and he even introduced that this isn't the way that I am. So, you can't ever hate on someone for writing about something you've been through."
More nick jonas
08/04/2012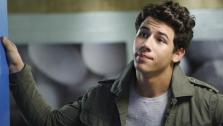 Nick Jonas has finally confirmed the ongoing rumors that he is in talks to become a new judge on "American Idol."
"The rumors are true... I am being considered to be a judge on American Idol, and it would be a dream come true if it happens. #nickonidol," Jonas Tweeted on August 4.
02/21/2012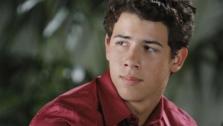 Nick Jonas is reportedly a single man.
The 19-year-old singer, who is currently starring on Broadway in "How to Succeed in Business Without Really Trying," has split with 27-year-old Australian pop star Delta Goodrem.
"Nick and Delta have decided to mutually end their relationship," Goodrem's spokesperson said in a statement to People magazine. "At this point in time, they are both focused on their careers as they go on different paths."
11/10/2011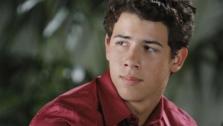 Nick Jonas is set to appear on ABC's new family comedy series, "Last Man Standing," which stars Tim Allen.
"Last Man Standing" stars Allen as a married father of three daughters. One of them is also raising a baby boy as a single parent. Jonas will play the child's "deadbeat dad," Ryan, in a Christmas-themed episode, TVLine.com reported. An ABC spokesperson confirmed Jonas' upcoming appearance, adding that as of now, there are no plans for him to guest star on more than one episode.
09/07/2011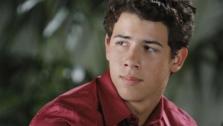 Nick Jonas revealed his big Twitter surprise on Wednesday: He is returning to Broadway.
The teen heartthrob will take over the role of J. Pierrepont Finch in "How To Succeed in Business Without Really Trying" when "Glee" star Darren Criss' run ends on January 22, 2012.
09/06/2011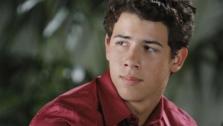 Nick Jonas and his Australian girlfriend, Delta Goodrem, spent some cozy time together in Mexico over the Labor Day weekend but it's the singer's recent tweets that has send fans buzzing.
Goodrem, 26, and Jonas, 18, have reportedly been dating since May, according to Us Weekly. Goodrem broke-up with her fiancÚ, former Westlife singer Brian McFadden, in April after seven years of dating.
03/23/2011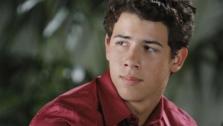 Nick Jonas did a tribute to Rebecca Black's infamous song "Friday" at the Concert for Hope in Los Angeles on Sunday night and the YouTube star sang her praises for the singer.
Jonas hit the stage solo during the Jonas Brothers turned the poppy party tune into a slow ballad and encouraged his fans to sing along to the song that launched 43 million YouTube views.
Sign up Stay Informed
Entertainment News