Entertainment News: neve campbell
10/11/2012
Neve Campbell is reportedly stopping by Seattle Grace.
The actress will play one of Dr. Derek Shepherd's sisters for two episodes of "Grey's Anatomy," according to TV Line. The report notes that Dr. Shepherd has four sisters, two of which have already been seen on the series or its spin-off "Private Practice."
More neve campbell
08/22/2012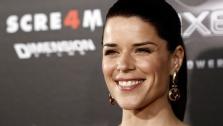 Neve Campbell of "Party of Five" and "Scream" fame was recently photographed kissing a baby, five months after it was confirmed she and boyfriend JJ Feild were expecting their first child together.
A spokesperson for the notoriously private 38-year-old actress had no immediate comment about the picture, taken at a Los Angeles beach on Sunday and posted on websites of outlets such as People magazine. It is unclear if the baby is a boy or a girl or when the child was born.
03/16/2012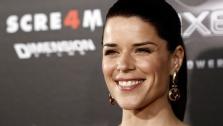 Neve Campbell, who is best known for her role in the "Scream" franchise, is expecting her first child with actor JJ Feild.
"They are thrilled," Campbell's rep told People magazine.
12/07/2011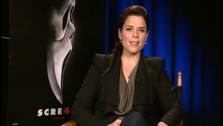 Neve Campbell might be making her big television return in a two-hour made-for-television movie that is a backdoor pilot for a future series.
Lifetime has green lit "Sworn to Silence," a drama about an Amish community starring Campbell. In "Sworn to Silence," the Amish community in Painter's Mill, Ohio, is shattered when a series of brutal murders leaves the town with a sense of frailty and loss of innocence, according to a statement from the network.
04/18/2011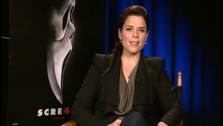 Neve Campbell says the premiere of "Scream 4" reminded her of a screening of "The Rocky Horror Picture Show."
"We had 1,000 people in the audience," Campbell, 37, told OnTheRedCarpet.com host Chris Balish and other reporters in a satellite interview to promote the film, which was released on Friday, April 15. "People were screaming and laughing and yelling at the screen."
04/12/2011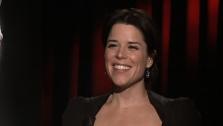 Neve Campbell reprises her role as author Sidney Prescott in the thriller "Scream 4" and says more sequels in the hit horror franchise may be released.
The first movie came out in 1996 and is known for the ghost mask used by the films' killers. The fourth movie is set to hit theaters on Friday, April 15 and also stars original cast members Courteney Cox and estranged husband David Arquette, as well as younger newcomers Kristen Bell, Emma Roberts, Hayden Panettiere, "Mad Men" and "Community" star Alison Brie, Adam Brody of "The O.C." and Rory Culkin, brother of Macaulay Culkin.
04/14/2011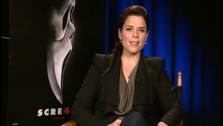 'Scream 4' star Neve Campbell spills on the flick's Hollywood premiere, and more 'Screams' in her future?
04/13/2011
"Scream" co-stars Neve Campbell and Courteney Cox showed up to the "Scream 4" premiere on April 11, 2011 in black while walking the red carpet in Los Angeles.
Campbell donned a Vivienne Westwood dress while Cox strut her stuff in a halter top and skirt from The Row, according to Just Jared.
12/09/2010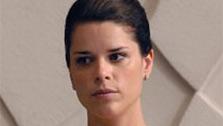 Neve Campbell is not dating Isaiah Mustafa, best known as the "Old Spice Guy", his spokesperson said on Thursday following a magazine report.
Us Weekly magazine had reported in a recent print edition of its magazine that the two were involved romantically and had been spotted together in New York City in recent days.
12/09/2010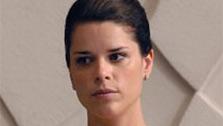 Neve Campbell is dating Isaiah Mustafa, best known as the "Old Spice Guy", a magazine report says, a week after it was revealed she had filed for divorce from husband John Light.
The 37-year-old actress, best known for the "Scream" horror films and the 1990s drama series "Party of Five", and Mustafa, 36, have not commented. Us Weekly magazine reported the news in a recent print edition of its magazine, saying the two have been spotted together in New York City.
Sign up Stay Informed
Entertainment News