Entertainment News: naya rivera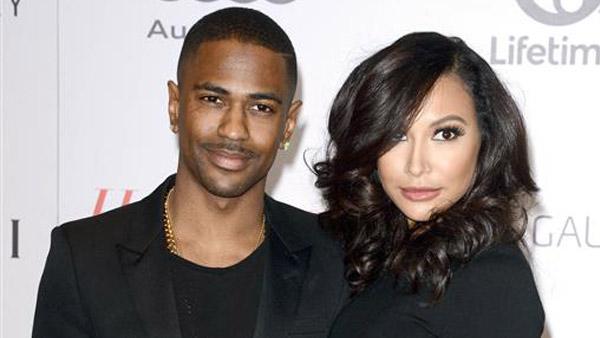 04/09/2014
"Glee" star Naya Rivera and rapper Big Sean's wedding has been called off.
"After careful thought and much consideration, Sean has made the difficult decision to call the wedding off," a spokesperson for the 26-year-old rapper said in a statement to People magazine on Wednesday, April 9.
More naya rivera
01/08/2014
Sandra Bullock, Nina Dobrev and Naya Rivera worked the 2014 People's Choice Awards red carpet in three stunning and different looks.
The three actresses were each nominated at the awards ceremony for their respective film and television projects -- Bullock for the film 'Gravity,' Dobrev for role in the her hit CW telelvison show 'The Vampire Diaries, and Rivera for FOX's 'Glee,' which received 8 total nominations.
12/11/2013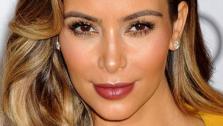 See photos of Kim Kardashian and sister Khloe Kardashian as well as actresses Geena Davis, Naya Rivera and Mandy Moore at the Hollywood Reporter's 2013 Women In Entertainment Breakfast in Beverly Hills, California on Dec. 11, 2013.
10/22/2013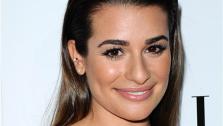 See photos of Lea Michele, Reese Witherspoon, Naya Rivera, Marion Cotillard, Emmy Rossum and others at ELLE's Women in Hollywood gala on Oct. 21, 2013.
10/04/2013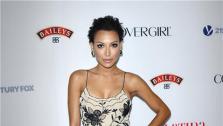 Naya Rivera, who plays Santana on the FOX show "Glee," and hip-hop star Big Sean are engaged.
The actress' spokesperson confirmed the news to OTRC.com on Oct. 4, 2013. Rivera, 26, sported a large, cushion-cut, halo diamond ring on her ring finger as she attended LATINA magazine's "Hollywood Hot List" event in Los Angeles on Thursday (see above).
08/30/2013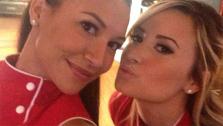 So #Dantana is going to be a thing.
Naya Rivera, who plays Santana on "Glee," has shared a selfie photo of Demi Lovato air-kissing her (while wearing matching red outfits) ahead of the pop star's debut on the FOX series. The actress recently revealed that Lovato is playing her love interest. The musical comedy series returns for season 5 on Sept. 26.
08/08/2011
The cast of "Glee" hit the red carpet on August 6 for the Hollywood premiere of "Glee: The 3D Concert Movie."
Which "Glee" starlet do you think was the best dressed - Heather Morris, Dianna Agron, Lea Michele, Naya Rivera or Tina Ushkowitz? Vote in our poll.
06/17/2011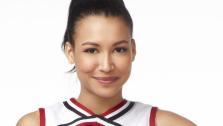 Naya Rivera, who plays the fiery Santana on Fox's musical comedy series "Glee," is getting to work on her upcoming solo album.
The actress and the rest of the cast of "Glee" began a summer concert tour of the United States, the United Kingdom and Ireland in May. Rivera signed a record deal with Columbia Records earlier in the month and plans to focus on her solo album in July.