Entertainment News: movies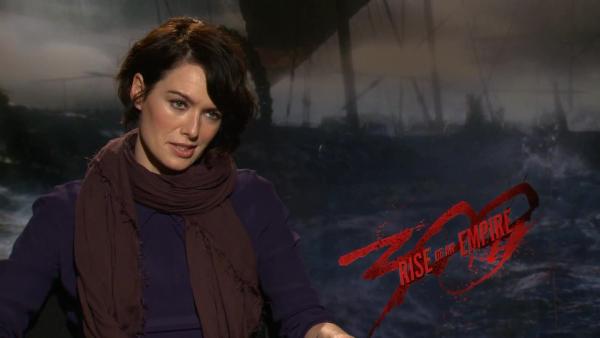 03/06/2014
On "Game Of Thrones," Lena Headey could easily bring muscular men to their knees -- with Cersei's penetrating stare. In real life, she wants to ... bring them a Christmas sweater.
The actress sat down with OTRC.com to talk about reprising her "300" role as Queen Gorgo of Sparta in the sequel, "300: Rise Of An Empire," and showcased a sense of humor that's very much Lena and not so much Cersei. In other words, she was hilarious. Watch it above and check out three highlights below.
More movies
Posted 03/07/2014 5:09 PM PT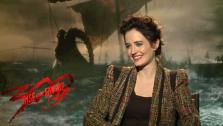 Eva Green, a French actress who played the mysterious Vesper Lynd in the 2006 James Bond movie "Casino Royale," is as evil as can be as Artemisia in the new film "300: Rise Of An Empire," which features an intense sex scene that left the actress bruised.
The movie depicts the second Persian invasion of Greece during the Greco-Persian wars, between 480 BC and 479 BC. Rodrigo Santoro reprises his role as Xerxes I of Persia, a human who is now a god. Artemisia is the commander of his army. Lena Headey of "Game Of Thrones" fame plays Queen Gorgo of Sparta.
Posted 03/07/2014 4:00 PM PT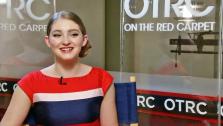 When "The Hunger Games" franchise started filming back in 2011, Willow Shields was just 10 years old.
The now 13-year-old actress appears in the film series as Primrose Everdeen, the younger sister of Katniss (played by Jennifer Lawrence). Shields recently talked to OTRC.com about the release of "The Hunger Games: Catching Fire" Blu-ray DVD. The actress also spoke about her relationship with Lawrence, growing up on screen and shooting the final films "The Hunger Games: Mockingjay" parts one and two.
03/07/2014 12:26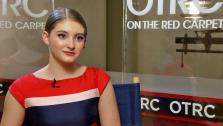 Willow Shields was tight-lipped about what's going on in 'The Hunger Games: Mockingjay' when she talked to OTRC.
03/07/2014 12:22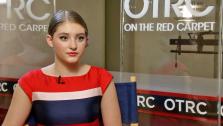 Willow Shields talked to OTRC.com recently about currently filming 'The Hunger Games: Mockingjay.'
03/07/2014 12:24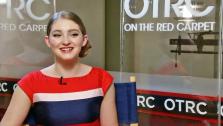 Willow Shields talked to OTRC.com recently about her relationship with 'Hunger Games' co-star Jennifer Lawrence.
08/25/2011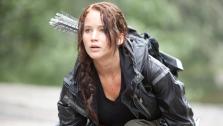 "The Hunger Games" fans will finally have a glimpse of Jennifer Lawrence in action as Katniss Everdeen when a clip from the film debuts at the MTV Video Music Awards on Sunday, August 28.
Lawrence will be at the event to introduce the scene, but MTV gave fans a sneak peek at the clip in a new promotional spot released on Thursday, which can be seen below.
07/03/2012
Jena Malone has reportedly been cast in a key role for "The Hunger Games" sequel "Catching Fire."
Warning: Book spoilers ahead!
The actress will reportedly play Johanna Mason, according to The Hollywood Reporter, who says that Malone is in early negotiations for the role. The character is a tribute that Katniss Everdeen (Jennifer Lawrence) and Peta Mellark (Josh Hutcherson) must face off when they return to The Hunger Games arena for the Quarter Quell.
03/06/2014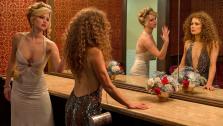 The nominees of the 2014 MTV Movie Awards, hosted by Conan O'Brien, have been announced!
MTV revealed the list of nominations on March 5. Nominated movies include "American Hustle," which received eight nods, and "The Hunger Games: Catching Fire," which received seven. Nominated actresses include Jennifer Lawrence, who stars in both films, and Amy Adams. Both are nominated for several awards, including Best Kiss for a scene from "American Hustle." Check out the full list of nominations below.
03/06/2014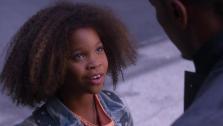 The first trailer for the anticipated reboot of the musical children's film "Annie," starring Quvenzhane Wallis in the title role, has been released!
The new movie, a remake of a 1982 classic, also stars Jamie Foxx as a rich politician who adopts Annie from an orphanage owned by Miss Hannigan, played by Cameron Diaz. Wallis, 10, received an Oscar nomination in 2013 for her role in "Beasts of the Southern Wild" and recently played Solomon Northrup's daughter in "12 Years A Slave," which won Best Picture on March 2.
03/05/2014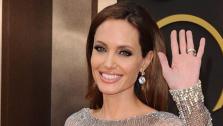 Angelina Jolie opens up in a new interview about taking on the role of one of Disney's biggest villains, her daughter making a cameo in "Maleficent" and her life after undergoing a double mastectomy.
Jolie, 38, appears on the cover of the current issue of Entertainment Weekly in full costume as Maleficent. She will be playing the "Sleeping Beauty" villain in the upcoming film "Maleficent," which tells the origin story of the evil character. The movie is set to hit theaters on May 30 and a trailer for the film can be seen below.
03/01/2014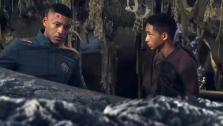 The winners of the 2014 Razzies, or Golden Raspberry Awards, which "dis-honor" the worst films of the previous year, have been announced.
The list includes "After Earth" stars Will Smith and son Jaden Smith, Tyler Perry and Kim Kardashian and the comedy film "Movie 43," which took home the award for Worst Picture and stars a slew of popular celebrities, such as Halle Berry, Hugh Jackman, Emma Stone and Kate Winslet.
Sign up Stay Informed
Entertainment News