Entertainment News: miss universe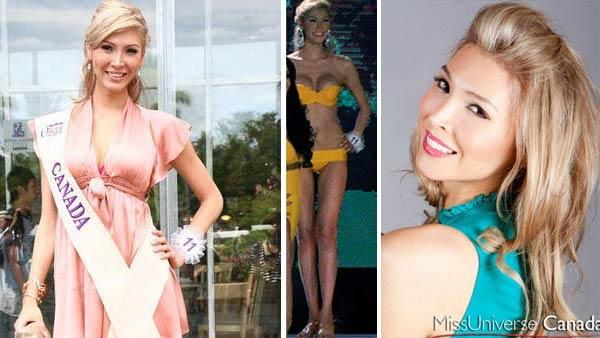 04/03/2012
Transsexual contestant Jenna Talackova can compete in a preliminary Miss Universe pageant in her native Canada "if she wants to," owner Donald Trump has clarified, following her disqualification and suggested reinstatement, adding that he "couldn't care less" whether or not she decides to return.
The 23-year-old Vancouver native was axed as a Miss Universe Canada finalist last month, a move that spurred an online backlash and accusations of discrimination. Organizers said she was "dishonest" by failing to disclose she had been born male. On Monday, they said she could compete after all if she "meets the legal gender recognition requirements of Canada and the standards established by other international competitions."
More miss universe
04/03/2012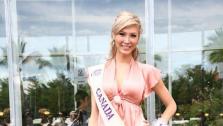 Jenna Talackova, a transgender woman who was born male, may be allowed to take part in the 2012 Miss Universe Canada pageant after all after initially being disqualified last month, a move that had spurred an online backlash.
The Beauties of Canada, which hosts the national contest that selects a candidate for Donald Trump's international Miss Universe competition, listed several conditions for the Vancouver resident's reinstatement, but has not clarified whether or not she meets them.
04/04/2012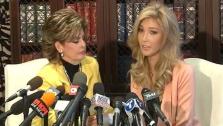 Transsexual Canadian Jenna Talackova, lawyer Gloria Allred discuss Miss Universe pageant gender controversy.
03/27/2012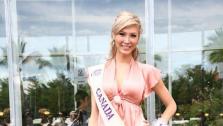 Jenna Talackova, a transgender woman, who was born male, has been disqualified from competing in the 2012 Miss Universe Canada beauty pageant and some people, including her, say the move marks discrimination.
The ousting of the 23-year-old Vancouver resident was announced on Friday and spurred an online petition that is calling on the Miss Universe Organization, owned by Donald Trump, to reverse its decision. Talackova was among the Beauties of Canada's 65 finalists competing for the chance to represent the country in the international Miss Universe pageant.
09/12/2011
Find out which contestant was crowned Miss Universe at the 2011 Pageant, which was held on September 12 in Sao Paulo, Brazil and hosted by Natalie Morales, news anchor and co- host on NBC's "Today" and Andy Cohen, host of Bravo's "Watch What Happens: Live." Warning: Spoiler alert!
08/23/2010
Check out the photos of the swimsuits and evening gowns from the Miss Universe 2010 competition and find out who won!
Sign up Stay Informed
Entertainment News