Entertainment News: miranda lambert
11/07/2013
Carrie Underwood, Taylor Swift and Miranda Lambert, three of country music's hottest stars, took to the red carpet at the 2013 CMA Awards on Nov. 6, in three dramatic, floor-length gowns.
Who do you think looked best on the CMA Awards red carpet? Vote in our poll below.
More miranda lambert
10/25/2013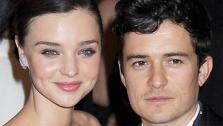 See photos of Orlando Bloom, Miranda Kerr and their son Flynn. The couple's separation was confirmed on Oct. 25, 2013. They have been married for more than three years.
05/31/2013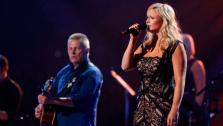 Miranda Lambert Tweeted on Friday, May 31, that she was "proud" to be a part of the "Healing in the Heartland" benefit concert.
The concert was put together by Lambert's husband, Blake Shelton, and NBC. Proceeds from the event went to help the people affected by the May 20 tornado in Moore, Okla. The program, which aired on May 29, featured an emotional and tearful performance by Lambert, which can be viewed below. She sang "The House That Built Me."
05/22/2013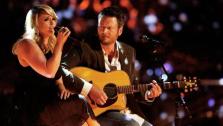 Blake Shelton told reporters after "The Voice" on Tuesday, May 21, that he is planning a benefit for the Oklahoma tornado victims with NBC.
"We are actually putting together a fund-raiser right now with NBC. We'll have more details within the next 24 hours, but definitely something with NBC that is going to happen real fast, and hopefully raise a lot of money," Shelton, an Oklahoma native, told CNN.
05/06/2013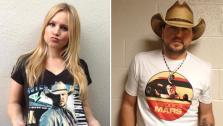 Check out the full list of nominations for the 2013 CMT Music Awards, which will be held in the Bridgestone Arena in Nashville, Tennessee.
The fan-voted awards show honors country music videos and television performances. This year's ceremony will be hosted by "Veronica Mars" alum and current "House of Lies" star Kristen Bell for the second consecutive year as well as by first-time host and country star Jason Aldean. Check out the full list of nominations below.
12/10/2012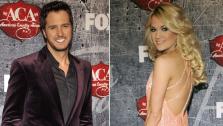 Luke Bryan, a 36-year-old country singer from Tennessee came out on top with six total wins including Album of the Year, while Carrie Underwood nabbed the Female Artist of the Year award at the American Country Awards.
The 47th annual ACA Awards aired live on FOX on Monday, December 10 at 8 p.m. ET from the Mandalay Bay Hotel in Las Vegas.
10/10/2012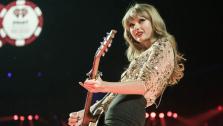 Kenny Chesney's duet with Grace Potter for "You and Tequila" helped him lead the pack of nominations for the American Country Award with nine nods.
The 47th annual ACA Awards will air live April 1 from Las Vegas on CBS with Reba McEntire and Blake Shelton hosting.
Check out the list of nominations below.
02/16/2012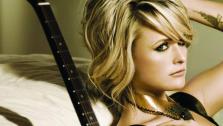 Miranda Lambert believes that Chris Brown shouldn't have been asked to return to the Grammy Awards, three years after assaulting his then-girlfriend Rihanna after a pre-Grammy party in 2009.
The country singer, who is married to "The Voice" co-host Blake Shelton, took to Twitter to voice her disproval, writing, "Chris Brown twice? I don't get it. He beat on a girl."
11/09/2011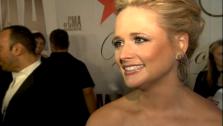 Miranda Lambert and her husband Blake Shelton took home Female and Male Vocalist of the Year awards at the 2011 Country Music Association Awards on November 9, but the singer says she doesn't plan to get a big head.
"I think I'll always be the same," Lambert told OnTheRedCarpet.com before the 45th Annual CMA Awards. "I have a good foundation and great parents - a mom that would tell me to get off my high horse in a second if I needed to. I'm really just a normal country girl, I just happen to have a really great job."
08/30/2011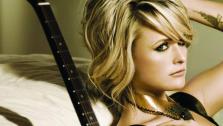 Miranda Lambert says she knew husband Blake Shelton was married to another woman when she met him at CMT's 100 Greatest Duets Concert.
The two sang the duet "You're the Reason God Made Oklahoma," a 1981 single originally performed by David Frizzell and Shelly West and written by Felice and Boudleaux Bryant, Larry Collins and Sandy Pinkard, on stage at the gig, which aired on the channel in 2005.
06/24/2011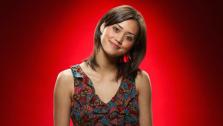 Dia Frampton, a finalist on NBC's "The Voice," will team up with country singer Miranda Lambert for a duet on the singing competition's June 29 live finale.
Frampton will compete against Javier Colon, Beverly McClellan and Vicci Martinez on June 28 and the winner will be announced the following night. "The Voice" judge and coach Blake Shelton chose Frampton for his team after she sang the song "Bubbly" by Colbie Caillat for her blind audition on Week 2.
05/15/2010
Miranda Lambert and Blake Shelton are officially husband and wife.
The country superstars made it official on Saturday night when the two exchanged vows in Boerne, Texas, according to People magazine.
02/01/2010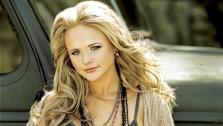 The Academy of Country Music Award nominations were announced on Tuesday and Taylor Swift was beat out by Miranda Lambert for most nominations. Lambert nabbed the most nominations out of any country music artist with seven nods.
Kenny Chesney and Zac Brown Band came in with five nominations, while Taylor Swift landed four nods for her hit album "Speak Now."
Sign up Stay Informed
Entertainment News