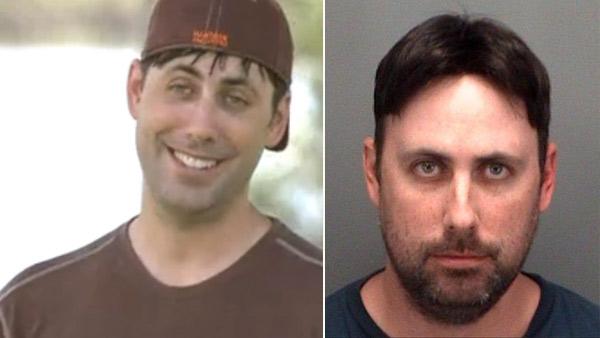 Michael Prozer, former 'Millionaire Matchmaker' contestant, sentenced to federal prison
08/17/2012 by Olivia Allin
Michael Prozer III, a former contestant on the Bravo reality series "The Millionaire Matchmaker," has been sentenced to federal prison after being convicted of fraud.
Prozer appeared on season 2 of Bravo's reality dating series, "Millionaire Matchmaker," where matchmaker Patti Stanger pairs single millionaires with potential partners. During his episode, which aired in 2009, Prozer did not make a good impression on his date Elena.
Prozer claimed to be the CEO of Xchangeagent Inc., a Tampa, Florida-based online payment service in South America and Europe. On the reality series, he claimed to own a mansion in Florida and a private jet.
The 38-year-old father of two plead guilty in April, prior to his trial and on August 16, he was sentenced to eight years and six months in federal prison for seven federal crimes including conspiracy to commit mail, wire and bank fraud, according to ABC News.
In his scam, the reality contestant partnered up with Wachovia Bank employee Fedor Stanley Salina, who helped Prozer convince bank officials at Park Avenue Bank to give them $3 million in short term business loans, claiming they had $21 million deposited at Wachovia Bank for collateral. They never repaid the now-defunct institution.
Salinas was paid $25,000 from Prozer for his help in falsifying documents. Salinas, 36, pleaded guilty in April and was sentenced to 27 months in prison. After serving his sentence, he will be deported to El Salvador, away from his wife and child who are U.S. citizens.
Prozer used his bank loan to convince an investor to loan him more money and by the time he appeared on "Millionaire Matchmaker," he claimed to be worth around $400 million.
Bravo told OnTheRedCarpet.com that they had no comment on Michael Prozer's conviction.
Watch ABC News' report on Michael Prozer's conviction and a clip from his date on Bravo's "Millionaire Matchmaker" below.
(Copyright ©2013 OnTheRedCarpet.com. All Rights Reserved.)