Entertainment News: michael moore
02/20/2013
Emad Burnat, who is nominated for an Oscar for his documentary about confrontations between Israelis and Palestinians near his West Bank village, says he and his family were detained for "about an hour" after arriving at Los Angeles International Airport and threatened with deportation, while left-wing activist and documentarian Michael Moore has voiced his outrage.
A spokesperson for the U.S. Immigration and Customs Enforcement agency, the principal investigative arm of the U.S. Department of Homeland Security, denied involvement in the reported incident, while the U.S. Customs and Border Protection declined to comment, citing privacy laws.
More michael moore
10/29/2011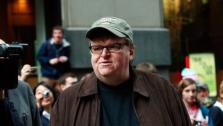 Michael Moore joined anti-Wall Street protesters at Occupy Oakland on Friday, urging the crowd of about 1,000 to continue their demonstration.
"We've killed despair across the country and we've killed apathy." Moore said to the crowd, CBS News reports. "I've never seen a movement take form so fast."
09/15/2011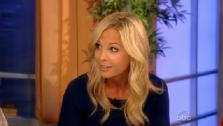 Elisabeth Hasselbeck says she and Michael Moore "passionately agree to disagree," following a recent heated political debate on "The View," during which the left-leaning filmmaker compared Osama bin Laden to the Nazis.
On Wednesday's episode of the ABC daytime talk show, Hasselbeck, the panel's 34-year-old conservative co-host, and Moore, 57, argued about the killing of the al-Qaeda leader, the mastermind behind the Sept. 11, 2001 terrorist attacks, by U.S. forces in April.
05/12/2011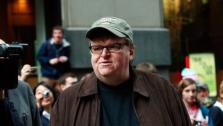 Michael Moore, an outspoken Oscar-winning liberal filmmaker known for documentaries such as "Fahrenheit 9/11," has been made a regular political contributor on Keith Olbermann's new political commentary show on Current TV.
The cable network announced Moore's participation in a recent statement. He had often appeared on Olbermann's MSNBC program, "Countdown With Keith Olbermann," which ended its run in January. The host's new show bears the same title.
02/09/2011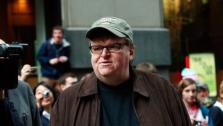 Michael Moore, an Oscar-winning liberal filmmaker who has often criticized the government's treatment of America's poor, says he is owed millions of dollars for his 2004 documentary "Fahrenheit 9/11."
Moore says the films financiers, Bob Weinstein and Harvey Weinstein, used creative accounting to keep him from receiving more than $2.7 million for the movie, according to the Associated Press.