Entertainment News: michael fassbender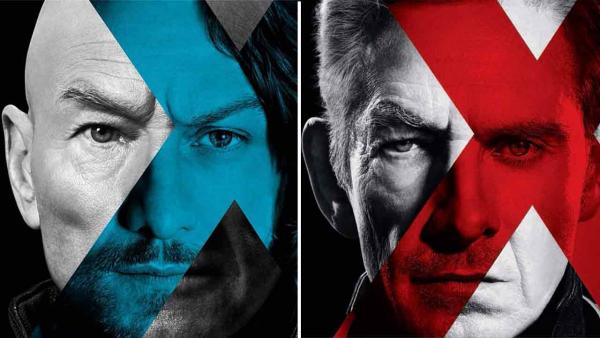 10/24/2013
"X-Men" fans -- prepare to be amazed!
Director Bryan Singer teased fans on Twitter on Oct. 24 with a 7-second glimpse of the trailer for the upcoming film "X-Men: Days of Future Past," scheduled to hit theaters on May 23, 2014.
More michael fassbender
10/29/2013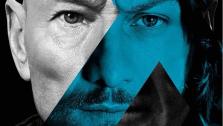 The highly-anticipated trailer to "X-Men: Days of Future Past" has been released!
After director Bryan Singer teased fans last week with a 7-second teaser clip of the trailer on the "X-Men" Movies official Instagram account, the full version of the trailer was released on Oct. 29.
10/24/2013
Brad Pitt and Michael Fassbender appear in a scene from 'The Counselor,' in theaters on Oct. 25, 2013.
10/24/2013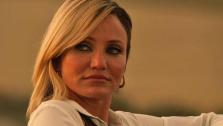 Cameron Diaz and Javier Bardem appear in a scene from 'The Counselor,' in theaters on Oct. 25, 2013.
10/24/2013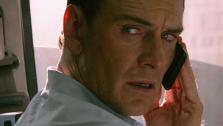 Watch a trailer for the upcoming thriller 'The Counselor,' in theaters on Oct. 25, 2013.
06/10/2012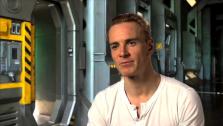 Michael Fassbender offered some insight into the huge mission Ridley Scott took with his new film "Prometheus," where the director invented a new creation story for humankind.
"Where we're coming from and what our purpose is has always been what humans have asked themselves, or looked up into the stars and decided that there were gods up in the skys that were sort of dictating how they live their lives, so it's always something that humans have been driven by and sort of obsessed by," Fassbender said in an interview provided by the studio. "To actually confront it and come up with this theory, that we are in fact just an experiment - the same way that we kind of develop things our self in a very blasť way, which I think is sort of interesting with the David character as well, because he makes those sort of comparisons."
06/09/2012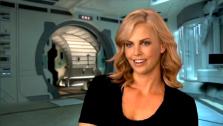 Charlize Theron might be an Oscar-winning A-list actor, but she was still blown away by her "Prometheus" co-star Michael Fassbender's acting chops.
"Michael Fassbender is one of the best actors that I've ever worked with - he's just hands down one of the best actors I've ever been around. He has an immediate access to what takes, on a good day, hours for most actors and on a not so good day, months for other actors. He has just a real, raw talent," Theron said in an interview provided by the studio. "He's spectacular and he is a dream to work with. Speaking walking into a room with no ego and is just a canvas that wants to do good work and serve the story and is so aware of everybody that's around him. He is like, my dream actor to work with."
06/09/2012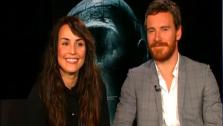 Noomi Rapace and Michael Fassbender said that filming "Prometheus," was like leaving planet earth and praised director Ridley Scott for his creation.
"I was really thrilled when I read the script, because it was so much more than I expected," Rapace told OnTheRedCarpet.com in a recent satellite interview. "I think this movie's kind of bringing up and throwing out some of the most important questions about life, you know? Like 'where did we come from?' and 'who created us?' and 'what's the purpose of life?' But at the same time, it's this huge, amazing action film. I've never seen anything like this.
Sign up Stay Informed
Entertainment News