Entertainment News: melissa etheridge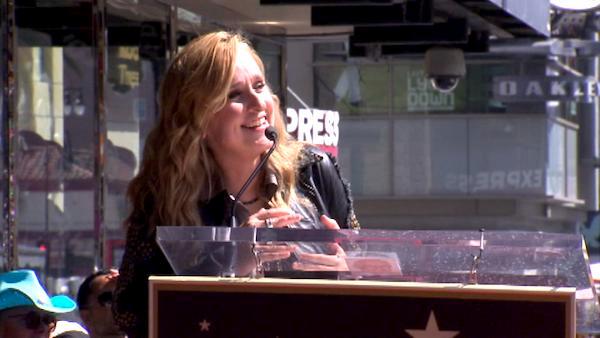 09/28/2011
Melissa Etheridge's legal battle with ex-partner and "Popular" star Tammy Lynn Michaels is heating up.
The 50-year-old rock singer and Michaels, 37, were married between September 2003 and April 2010 and share custody of their 5-year-old twins, Johnnie Rose and Miller.
More melissa etheridge
09/28/2011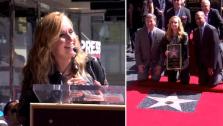 Melissa Etheridge received a star on the Hollywood Walk of Fame on Sept. 27, 2011.
02/01/2011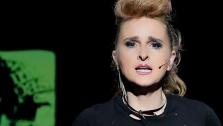 Singer Melissa Etheridge is getting ready to rock out on the Broadway stage in "American Idiot" and tells the Associated Press she is having "a blast."
"It's been crazy. Oh my God, it's so fun, though," she tells the wire service. "I'm having a blast. I'm so outside of my comfort zone and I'm like living out high school fantasies."
01/18/2011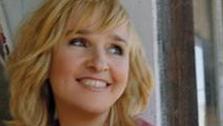 Melissa Etheridge is reportedly dating Linda Wallem, creator of the series "Nurse Jackie," almost a year after she split from actress Tammy Etheridge.
The 49-year-old Grammy-winning rocker, known for hits such as "Come To My Window," and Wallem have not commented on the People magazine report, which said the two became involved romantically three months after her April 2010 breakup and have been best friends for more than a decade.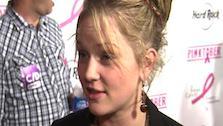 This week's show was filmed at the Magic Castle in Hollywood. We chat up "Secretariat" star Diane Lane and hit the red carpet for "The Social Network" starring Jesse Eisenberg, Andrew Garfield and Justin Timberlake.