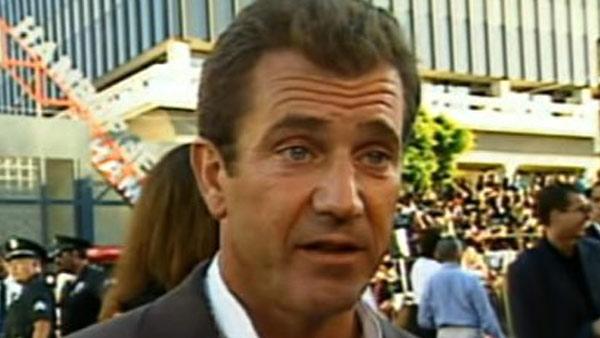 Mel Gibson vs. 'Maccabees' screenwriter Joe Ezsterhas: Rant released (Audio)
04/19/2012 by Corinne Heller
Mel Gibson has been engaged in another war of words - this time with screenwriter Joe Eszterhas, who was attached to the actor's upcoming controversial film about the ancient Jewish hero Judah Maccabee. Eszterhas, who also wrote the scripts for the movies "Basic Instinct" and "Showgirls," accuses the 56-year-old actor of anti-Semitism and has to the website
The Wrap
an audio tape of a man yelling and hurling expletives. The 67-year-old screenwriter says it is a recording of Gibson ranting about him and his ex-girlfriend Oksana Grigorieva in his Costa Rica vacation home in front of guests in December 2011. He yells: "Why don't I have a first draft of 'The Maccabees'?" The actor's spokesperson declined to comment about the recording. Gibson has struggled to resurrect his career following a 2006 drunk driving arrest, during which he ranted against Jews. He says Eszterhas' description of his "statements and actions" are "utter fabrications." He also says the screenwriter was just angry because he had rejected a draft of a script he had written for the film. "Contrary to your assertion that I was only developing Maccabees to burnish my tarnished reputation, I have been working on this project for over 10 years," Gibson said to Eszterhas in a letter obtained by OnTheRedCarpet.com. "I absolutely want to make this movie; it's just that neither Warner Brothers nor I want to make this movie based on your script." The news comes less than two weeks before the May 1 release of his new film, "Get The Gringo." Eszterhas told
The Wrap
in a video interview that he released the tape partially because Gibson "publically called me a liar" and accused the actor of being "out of control." The screenwriter said his teenage son made the recording and was so scared that he "took a butcher knife from the kitchen and slept with it under his pillow." "I don't want to cause his damage but I do want to prevent damage done to those whom he hates," he said. "That is my great fear, that if there is no intervention, he doesn't get help, he doesn't seek help and receive it, then someone's going to get hurt and as a human being I have to do whatever I can to stop it." Grigoreiva said in a statement obtained by OnTheRedCarpet.com: "I'm upset we're still at this stage, with Mel's broken down mental state. I'm concerned for his safety and the safety of others. This is a terrible thing to watch." A taped phone conversation between Gibson and Grigorieva, which also featured him hurling expletives as well as racist comments, was released to the tabloid website
RadarOnline
in August 2010 as the two were engaged in a custody battle over their daughter. The actor claims that tape was edited, which his ex-girlfriend denies.
Gibson was charged with misdemeanor battery over a past confrontation with Grigorieva and made a plea deal
. He was sentenced to informal probation for 36 months and was also ordered to undergo counseling for anger management and domestic violence prevention, which he completed last month. If he violates his probation, Gibson could face up to a year in prison. Eszterhas was born in Hungary in 1944 during World War II, when more than six million Jews were killed during the Nazi Holocaust. His father was a Catholic newspaper editor and author whose writings, according to the screenwriter's book "Crossbearer: A Memoir of Faith," were anti-Semitic. Gibson issued an apology after his infamous 2006 arrest, during which he allegedly said: "The Jews are responsible for all the wars in the world." He pleaded no contest to the DUI charge and was sentenced to three years of probation and underwent alcohol rehabilitation.
(Copyright ©2014 OnTheRedCarpet.com. All Rights Reserved.)
Sign up Stay Informed
Entertainment News