Entertainment News: matthew fox
05/07/2012
"LOST" actor Matthew Fox has reportedly landed in trouble again.
The 45-year-old actor was arrested and charged with drunken driving in Oregon, according to the Associated Press. Police say Fox, who lives in the city of Bend, was stopped early on May 4 after an officer noticed he failed to signal properly and stay within a lane of traffic.
More matthew fox
10/20/2012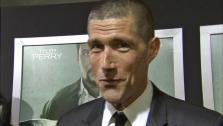 Matthew Fox, known best for playing a family patriarch on "Party of Five" and a hero on ABC's "LOST," switches gears to play a serial killer in the new action film "Alex Cross" - and the transformation was not just psychological.
"I lost 35 pounds," Fox, 46, told OTRC.com at the movie's premiere. "And it was really hard ... I was never sure I could do something like that. I proved that I could. I had a lot of help. I had somebody to help structure a nutritional plan and a workout plan ... I was really dedicated to it and committed to it and I didn't cheat."
10/17/2012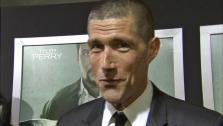 Matthew Fox of "LOST" has opened up about his recent legal troubles - confirmed his DUI arrest and denied hitting a female bus driver.
"I was terribly embarrassed by that," Fox told Ellen DeGeneres on "Ellen" of his DUI offense. "I really own that and have done every single thing the state of Oregon requires for a first-time DUI offender."
09/16/2011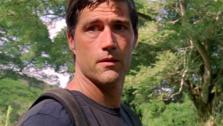 Matthew Fox, who played leader Jack Shephard on the ABC series "LOST," will not be charged after being detained on suspicion of punching a female driver of a party bus in Cleveland, Ohio last month.
"After a thorough review of the facts, the Prosecutor's Office has decided NOT to charge," city spokeswoman Andrea Taylor told OnTheRedCarpet.com in a statement on Friday, September 16.
08/30/2011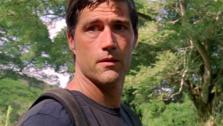 The Cleveland, Ohio bus driver who is accusing former "LOST" star Matthew Fox of assault, recently spoke out about the alleged attack and claimed the actor smelled of alcohol during the incident.
"He smelled like a liquor cabinet, like a bar," Heather Bormann told Cleveland.com on Monday. "I told him, 'Sorry, buddy, this is a private party. You have to get off my vehicle.' I told him three times. He never said a word. He just looked at me."
08/29/2011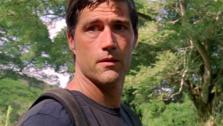 Matthew Fox, who played leader Jack Shephard on the ABC series "LOST," was recently detained on suspicion of assaulting a female driver of a party bus in Cleveland, Ohio.
Representatives for the 45-year-old actor had no immediate comment on the incident, which authorities say occurred in a parking lot near a nightclub and bar late on Saturday night. No charges have yet been filed.
Sign up Stay Informed
Entertainment News