Entertainment News: mary kate olsen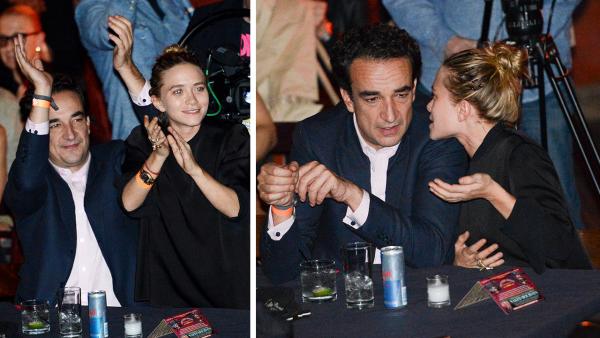 02/28/2014
Is little Michelle getting married?
"Full House" child star-turned-fashion designer Mary-Kate Olsen, the 27-year-old twin sister of Ashley Olsen, is engaged to her 44-year-old boyfriend Olivier Sarkozy, Us Weekly reported on Friday, Feb. 28. A spokesperson for Mary-Kate had no immediate comment.
More mary kate olsen
12/01/2010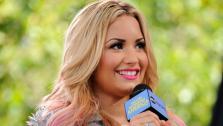 Check out celebrities who've been to rehab - you might be surprised who made the list.
12/03/2012
Mary-Kate and Ashley Olsen have teamed up with fashion designer Damien Hirst to create a line of very unique backpacks.
Mary-Kate and Ashley Olsen, named Womenswear Designers of the Year at the 2012 CFDA Awards, are known for their couture fashion line, The Row. The twins have recently teamed up with fashion designer Damien Hirst to produce a line of backpacks that feature a number of creative designs, one being adorned with... pills?
06/29/2012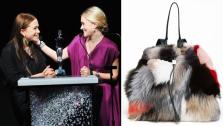 Mary-Kate and Ashley Olsen have once again incurred the wrath of People for the Ethical Treatment of Animals, this time for their $16900 backpack made of mismatched patches of animal fur.
"If it looks like a troll and acts like a troll, it's probably a Trollsen Twin - or someone wearing one of their new $16,000 totes, which are made from the fur and skins of innocent animals," PETA said in a statement to OnTheRedCarpet.com.
05/30/2012
Mary-Kate Olsen has been romantically linked to Olivier Sarkozy, the half-brother of former French president Nicolas Sarkozy.
The 25-year-old fashion designer has been linked to Sarkozy, a 42-year-old asset manager for a month. According to the New York Post, the pair spent Memorial Day weekend together in the Hamptons and are "head over heels" for each other. Olsen's rep had no immediate comment on the report.
03/08/2012
Ashley Olsen, who rose to fame with her twin sister Mary-Kate as a child star on the comedy series "Full House," says she has quit acting in Hollywood.
The 25-year-old hasn't appeared in an on-screen project since 2004, when she co-starred with her sister in the movie "New York Minute." The two have in recent years concentrated on their $1 billion fashion empire.
04/08/2011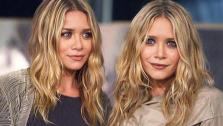 Mary-Kate and Ashley Olsen are set to launch a personalized shopping website this summer, which will feature their new T-shirt line.
StyleMint.com, pairs "an exclusive apparel collection with customized shopping technology to give members the experience of a personal stylist" and is a collaboration with social commerce company, BeachMint, according to a statement by the 24-year-old twin's company, Dualstar Entertainment Group.