Entertainment News: marilyn monroe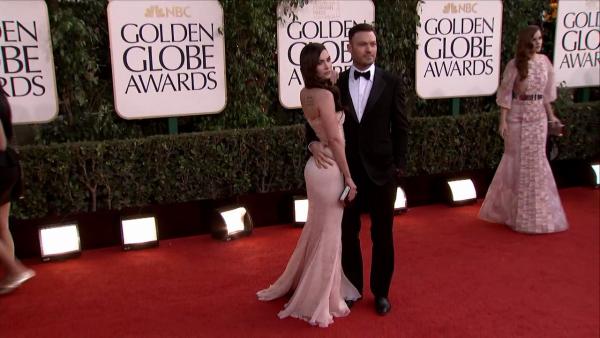 01/15/2013
Megan Fox says she is not interested in following in the footsteps of troubled but famous actresses Marilyn Monroe ... and Lindsay Lohan.
The 26-year-old actress, who is also an international sex symbol, made her comments to Esquire magazine in a February 2013 interview. Fox once had a tattoo of Monroe, who was found dead in 1962 at age 36 after battling substance addiction for years. Her death was ruled a probable suicide, caused by an accidental overdose of sedatives.
More marilyn monroe
03/16/2012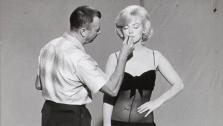 Rare photographs of Hollywood legend Marilyn Monroe are hitting the auction block at the end of the month.
The never-before-seen photos come from the estate of Monroe's personal makeup artist for 15 years, Allan "Whitey" Snyder. The photos are featured on celebrity auctioneer Darren Julien's lot, Julien's Auctions' Hollywood Legends.
11/23/2011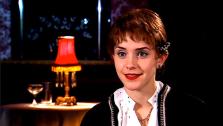 Emma Watson said that she was "amazed" by her co-star Michelle Williams' performance in "My Week With Marilyn."
The former "Harry Potter" franchise star said in an interview provided by The Weinstein Company, "I was amazed at how much I saw of Marilyn in her [Williams]." She added, "I trusted but until I really got on set I was like, 'Wow now I really get it, I really, really get it.' She's perfect the Marilyn. I really believe that."
11/25/2011
Michelle Williams had a lot of pressure on her shoulders, portraying one of Hollywood's most legendary sex symbols in "My Week with Marilyn," but thankfully the actress didn't realize that fact until after she had finished filming the movie.
"Because so many people have so many ideas about who Marilyn Monroe was and after a certain point in your research, you have to filter all the noise out and you have to pin something down and go, 'Okay, this is my Marilyn. This is the way I see her. This is the way I interpret her.' And I hope I do it justice," Williams said in an interview provided by The Weinstein Company. "Then of course afterwards, now that it's come out and it's something that's going to be talked about, then all of a sudden it's like, 'Oh what did I take on? She means so much to so many people!' Now you feel the expectations, I didn't really feel it before."
11/24/2011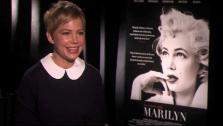 Michelle Williams is no stranger to changing herself for a role, but in preparing for "My Week with Marilyn," the actress discovered that she does have limitations.
"I padded myself some," Williams told OnTheRedCarpet.com of trying to become Marilyn Monroe for the role. "I never really thought about how there are just some distances that I will never be able to cross. I can't restructure my face completely. I can't grow a few inches. I can't dictate with the weight I gain where it will land, so I have to accept that there are certain ways we are never going to meet and I have to satisfy myself with going after her essences."
10/10/2011
Michelle Williams wore a light green chiffon Christian Dior gown with a plunging neckline and a black belt to the premiere of her new film, "My Week With Marilyn," at the New York Film Festival over the weekend.
The movie is set to hit theaters across the United States on November 9. Williams, who rose to fame with a supporting role on the WB series "Dawson's Creek," portrays one of Hollywood's most famous leading ladies and sex symbols, Marilyn Monroe.
09/21/2011
Michelle Williams, who plays Hollywood sex symbol Marilyn Monroe in a new film, says she often dreams of quitting her acting career.
The 31-year-old Montana native rose to fame playing Dawson's love interest, Jen, on the WB drama series "Dawson's Creek" and has in recent years starred in films such as "Brokeback Mountain," which starred her then-boyfriend Heath Ledger, and the R-rated "Blue Valentine." The actress also plays the title role in the upcoming movie "My Week With Marilyn."
09/13/2011
Michelle Williams said her life has "kind of repaired itself" since the death of her former fiancÚ, Heath Ledger, and that his passing has affected all facets of her life.
"It's changed how I see the world and how I interact on a daily basis. It's changed the parent I am. It's changed the friend I am," Williams said in the October issue of Vogue magazine. "It's changed the kind of work that I really want to do. It's become the lens through which I see life-that it's all impermanent."
08/06/2011
Michelle Williams' long-awaited Marilyn Monroe tribute "My Week with Marilyn" will premiere at the New York Film Festival in October, festival organizers announced on Thursday.
The film is based on the week that British writer Colin Clark worked as the sex symbols' assistant while she was filming "The Prince and the Showgirl" in the United Kingdom in the summer of 1956.
06/08/2011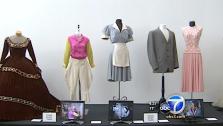 Debbie Reynolds to auction off immense collection of Hollywood history she collected over 50 years, on June 18.
Sign up Stay Informed
Entertainment News