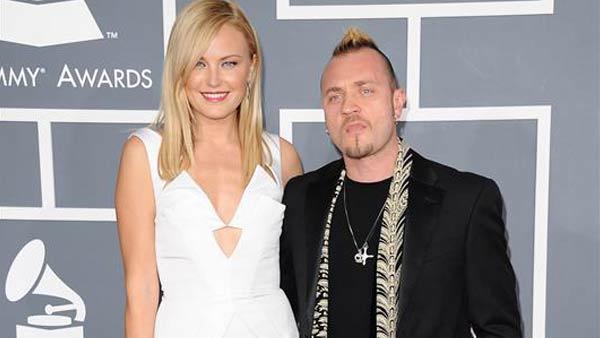 Malin Akerman's husband files for divorce, report
12/03/2013 by Joseph Apodaca
Malin Akerman's estranged husband, Roberto Zincone, has reportedly filed for divorce.
The "Trophy Wife" star's husband filed divorce papers in Los Angeles County Superior Court on Nov. 27, according to People magazine. He is seeking joint legal custody of their baby son, Sebastian, with physical custody lying with Akerman.
A spokesperson for the actress had no immediate comment about the report.
The news of the divorce filing comes days after People magazine confirmed the couple had separated right before Thanksgiving. The two wed in 2007 and welcomed their son Sebastian in April 2013.
Akerman spoke to OTRC.com earlier this year while promoting her ABC sitcom "Trophy Wife," where she is balancing motherhood with her new role, as well as relating to the topic of families dealing with divorce and step-parenting on the show.
"For me, it's really relatable. I come from a broken family," Akerman said. "I have two stepdads and a stepmom and half-siblings, so it is awesome, it's an awesome sort of dysfunction and I have to thank all of them for becoming the person that I am and so, I love that we want to put a positive spin on this show, where the divorces and all these ex-wives and kids and different people raising them, it ends up being a great thing and they actually get a lot of benefits from it. And a little bit of comedy, of course."
(Pictured: Malin Akerman and husband Robert Zincone appear at the 54th annual GRAMMY Awards in Los Angeles, California on Feb. 12, 2012.)
(Copyright ©2014 OnTheRedCarpet.com. All Rights Reserved.)
Sign up Stay Informed
Entertainment News