Entertainment News: maggie gyllenhaal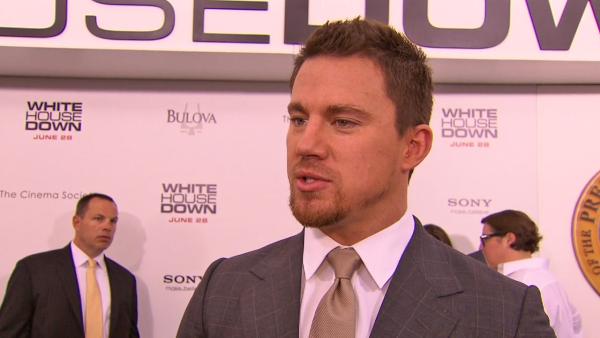 06/27/2013
Channing Tatum talked about his upcoming action film, "White House Down," which he says definitely brings the entertainment.
The 33-year-old actor opened up at the film's New York premiere on June 25. After discussing what he enjoys about the high-action thriller, he talked about one of the film's most interesting components -- Jamie Foxx as the president.
More maggie gyllenhaal
06/27/2013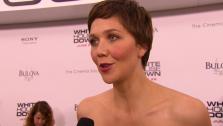 Maggie Gyllenhaal talked about her new film -- "White House Down" -- and her two charming co-stars.
The actress, 35, appears in the high-action thriller alongside Jamie Foxx and Channing Tatum. On the Wednesday, June 26 episode of "Watch What Happens Live," she gushed about her alluring co-stars -- even choosing which actor is her "favorite."
06/27/2013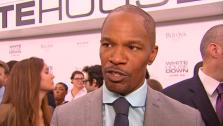 Jamie Foxx plays a very high-profile role in the upcoming action film, "White House Down."
The 45-year-old actor talked about his new role as president at the film's New York premiere on June 25. Foxx shared where he got his inspiration for the character, as well as talked about his physical transformation.
09/29/2012
Maggie Gyllenhaal said she learned from making "Won't Back Down" that the United States public school system is in danger of failing our kids.
"I think things need to change, that's really clear to me after learning about the public school system in this country," Gyllenhaal said in an interview provided by Twentieth Century Fox. "If we're not serving our kids, we really are failing and if the difference is amongst the grown-ups that are part of the issue, are keeping us from helping our children, then we're really in trouble."
05/19/2012
Maggie Gyllenhaal and Hugh Dancy star in 'Hysteria,' which hits select theaters on May 18, 2012.
04/30/2012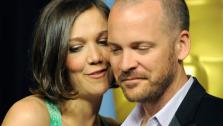 Maggie Gyllenhaal welcomed her second daughter with husband Peter Sarsgaard, it was announced on April 30.
Gloria Ray was born on April 19 in New York, Gyllenhaal's rep confirmed to the Associated Press. Gyllenhaal married Sarsgaard, 41, in 2009. The couple welcomed their daughter Ramona in 2006, shortly after announcing their engagement.
11/28/2011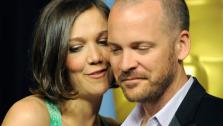 Maggie Gyllenhaal is reportedly expecting her second child with husband Peter Sarsgaard.
"Over Thanksgiving weekend, Maggie was telling friends that she's six months pregnant," a friend told Life & Style. "Her bump is so big!"
08/22/2011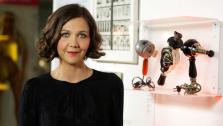 Maggie Gyllenhaal has been exploring the subject of female orgasms in a new Discovery channel series, as well as in the upcoming comedy following the invention of the vibrator entitled, "Hysteria."
The film is slated to premiere at the upcoming Toronto International Film Festival in September and stars Hugh Dancy as a young doctor hired to aid the leading doctor in women's medicine in "stimulating the nervous system" of his female patients.
Sign up Stay Informed
Entertainment News