Entertainment News: madame tussauds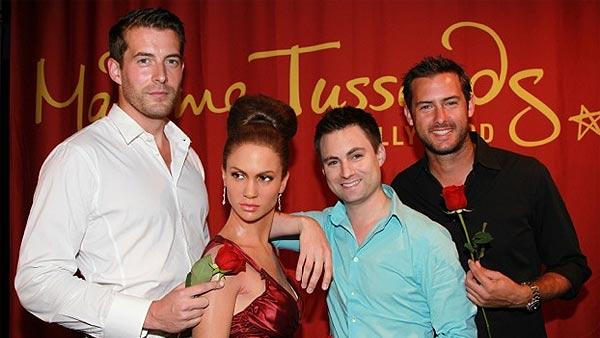 08/05/2011
In August 2011, Matt Grant from ABC dating show "The Bachelor" and Juan Barbieri and Jonathan Novack from "The Bachelorette," as well as members from the male erotic dance company Chippendales showed their love for Jennifer Lopez, or rather, her wax figure at the Madame Tussauds museums in Hollywood and in Las Vegas, weeks after she and husband Marc Anthony announced their split.
"J-Lo has always been one of our most popular figures but she's been getting even more attention since the news of her single status," Colin Thomas, General Manager of Madame Tussauds Hollywood, said in statement obtained by OnTheRedCarpet.com. "We decided to invite former TV Bachelors living in the area to get up close with J-Lo."
More madame tussauds
06/04/2012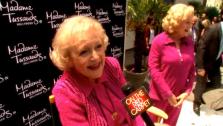 Former "Golden Girls" actress Betty White became the oldest celebrity to be honored with a wax figure at Madame Tussauds on Monday, June 4.
"I'm 90 years old. You don't expect this kind of an honor at 90," White told OnTheRedCarpet.com at the unveiling ceremony in Los Angeles.
"It's a weird feeling to see her standing there. She won't even look at me - she hasn't glanced at me one time," White joked of her wax figure. "It was supposed to happen back with 'The Golden Girls' but Bea Arthur wouldn't do it."
06/04/2012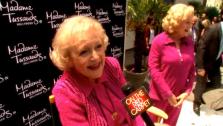 Betty White talks about receiving a wax figure at Madame Tussauds in Los Angeles, Calif. on June 4, 2012.
06/04/2012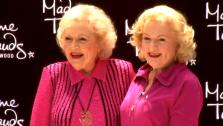 Check out a video of the unveiling of Betty White's wax figure at Madame Tussauds in Los Angeles on June 4, 2012.
12/06/2010
To commemorate the big unveiling of the Lady Gaga's wax figure, Madame Tussauds Hollywood is declaring December 9 Lady Gaga Day.
Blogger Perez Hilton will unveil the pop star's $300,000 wax figure. "I am GaGa for Madame Tussauds! I can't wait to unveil the Lady's new wax creation and, more importantly, see what she's gonna be wearing," Hilton said in a statement.
11/08/2010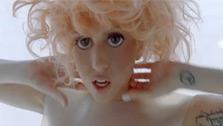 Lady Gaga is set to receive not one, but eight wax figures forged in her likeness, which will be displayed at several Madame Tussauds museums around the world and dressed in different outfits.
Sign up Stay Informed
Entertainment News