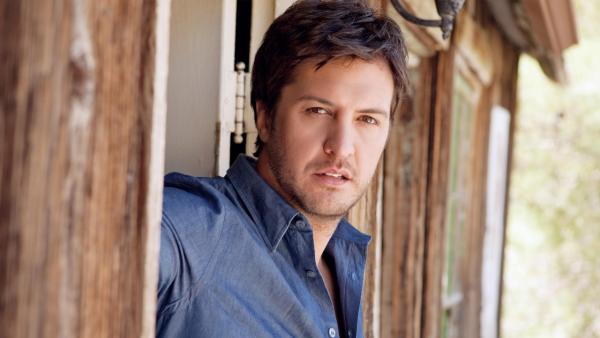 Luke Bryan beats Jimi Hendrix for No. 1 spot on Billboard 200 chart
03/14/2013 by Nichole Hamilton
Luke Bryan has scored his first No. 1 on the Billboard 200 album chart, beating the late Jimi Hendrix. Bryan's fourth studio album, "Spring Break ... Here to Party," sold 150,000 copies in its first week, while Henrix's posthumous album, "People, Hell and Angels," placed second with 72,000 copies, according to
Billboard's website
. The country crooner's compilation album, which was released on March 5, features 14 songs -- 12 from his "Spring Break" EP and two brand new tracks. The album is currently third on the iTunes Top 10 Albums list, only following new releases by Justin Timberlake and David Bowie. "Hope everyone is liking spring break album. Thanks everyone for getting it. Love y'all," he
Tweeted
to his 1.1 million followers on March 7. Hendrix's posthumous album features 12 previously unreleased studio recordings that were completed between 1968 and 1970. The new album marks Hendrix's highest-charting album in 44 years. The legendary rocker, who died after suffering a drug overdose in 1970, last charted this high when his song "Electric Ladyland" spent two weeks at No. 1 in November 1968, according to the outlet. In September 2011,
Hendrix was named the greatest guitarist of all time
by Rolling Stone. The Seattle-born musician died at 27, making him part of the legendary "27 Club" of musicians who passed away at that age. He was known for hits such as "Foxy Lady," "Purple Haze" and "Little Wing" and preferred to play Fender Stratocaster guitars. The remainder of the Billboard 200 albums chart was filled with artists in varying genres, with Bruno Mars in the No. 3 spot, Mumford & Sons nabbing fourth and Macklemore & Ryan Lewis at No. 5. Listen to Bryan's new single, "Just a Sip," from his performance on the "Jimmy Kimmel Live" show on March 7.
(Copyright ©2014 OnTheRedCarpet.com. All Rights Reserved.)
Sign up Stay Informed
Entertainment News