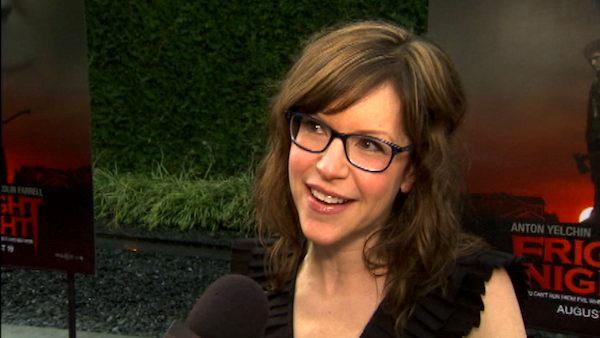 Lisa Loeb expecting second child
01/09/2012 by Olivia Allin
Lisa Loeb is expecting her second child with husband Roey Hershkovitz in June, the singer confirmed on Monday.
"Yes! The pizza, nachos, cold apple cravings, the afternoon naps, & A-line dresses...I'm expecting another baby! Yay!" Loeb wrote on Twitter on Monday.
The 43-year-old singer, who is perhaps best known for her 1994 single "Stay," and Hershkovitz got married in January 2009. They welcomed their 2-year-old daughter Lyla Rose the following December.
"I grew up with a big family, so I'm excited for Lyla to have a sibling!" Loeb told People magazine.
The singer is currently touring to promote her children's book, "Lisa Loeb's Silly Sing-Along: The Disappointing Pancake and Other Zany Songs." She also has an eyewear collection and recently appeared in the horror movie "Fright Night," portraying the mother of "Superbad" actor Christopher Mintz-Plasse.
Hershkovitz, 32, is a music production supervisor for Conan O'Brien's late night TBS talk show, "Conan." The couple met at a business meeting in 2006.
(Copyright ©2013 OnTheRedCarpet.com. All Rights Reserved.)
Sign up Stay Informed
Entertainment News