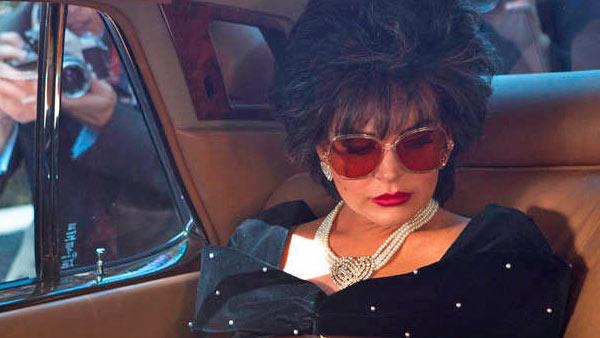 Lindsay Lohan's car accident: Truck driver speaks, actress cooperating with police
06/11/2012 by Kristina Lopez
New details and rumors continue to emerge about Lindsay Lohan's
car accident
in Los Angeles. The 25-year-old actress was driving her black Porsche on the Pacific Coast Highway just before noon on Friday, June 8 and hit the back of a 6-wheeler dump truck that was driving in front of her, police said in a statement. No alcohol or drugs were involved. A man who claims to be the dump truck driver spoke to
TMZ
in a recent interview and said that a member of Lohan's entourage offered him a bribe after the crash. The man is referred to as just "James" in the video. "The guy took me across the street, told me this was some kind of famous person and they didn't want to be in the media," the truck driver said. "But I'd already called 911 because they were trying to get away from the scene. Him [another driver in Lohan's entourage] and the assistant took me across the street and they were offering me money," he added. "And then they took me like hey we can go to the bank." The actress' spokesperson died the bribe allegation, telling
People
magazine: "It seems to me once he realized he wasn't going to get anything from Lindsay he decided to get cash by telling tales to the tabloids. I hope he got whatever money he was looking for. Personally, all I care about is that Lindsay and [her assistant] Gavin are okay." Also, a rumor surfaced over the weekend which claimed that Lohan was telling friends that her brakes did not work. However, the Santa Monica Police Department told OnTheRedCarpet.com that the actress did not include this information in a statement she had given officers after the crash, adding that the investigation continues. The actress' spokesperson said in response: "Lindsay has provided law enforcement with everything they have requested." The actress was briefly hospitalized after the incident and later in the day. If Lohan or the driver is determined to have caused the crash, they will receive a ticket. The actress' Porsche is totaled, with a passenger window shattered, the airbag deployed and the bumper hanging from the front of the sports car. Lohan is in the middle of
filming the Lifetime biopic "Liz & Dick,"
where she portrays Elizabeth Taylor, opposite "GCB" actor Grant Bowler, who stars as Richard Burton. The Lifetime Original Movie will be based on the story of Taylor's torrid romance with actor Richard Burton and started principal photography in Los Angeles on June 4 . It is slated for release later this year. "Liz & Dick" executive producer
Larry A. Thompson told Deadline
after the accident that the production provides a limousine to drive Lohan to and from the set daily.
(Copyright ©2014 OnTheRedCarpet.com. All Rights Reserved.)
Sign up Stay Informed
Entertainment News