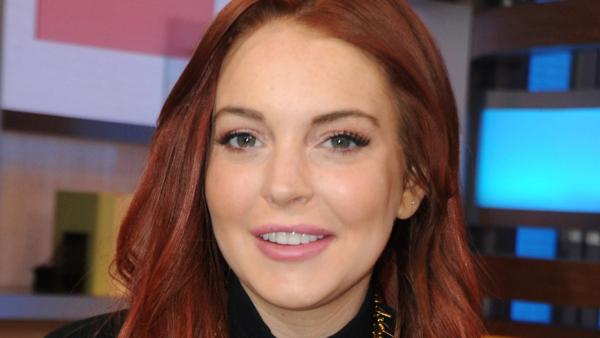 Lindsay Lohan arrested after fight at NYC nightclub
11/29/2012 by Carollyn Nguyen
Lindsay Lohan has been arrested and charged on suspicion of assault following a reported fight at a nightclub in New York City. Prosecutors in Los Angeles have not announced whether or not the incident constitutes a violation of the 26-year-old actress' probation. The actress has been dealing with legal and personal woes for more than five years. She has served several stints behind bars, which have lasted a total of less than two weeks, and has also been treated for substance abuse. Lohan was charged with third-degree assault on Thursday, November 29, after she allegedly struck a 28-year-old woman in the face during a dispute that escalated at Club Avenue around 4 a.m. ET, according to
WABC Television
, the sister station of KABC Television, OTRC.com's parent company. The actress' reps declined to comment about the incident. It is unclear if drugs or alcohol were involved. Authorities told the outlet that Lohan was sitting at a booth, with her entourage, next to the alleged victim. WABC quoted sources as saying that the actress and the woman got involved in a "war of words as each tried to one-up the other" and that the confrontation eventually turned violent. The woman, who is from West Palm Beach, Florida, did not require medical attention and is not expected to be charged in the incident, while the actress was taken to a police station and issued a desk appearance ticket, which means she will be arraigned at a later date, WABC reported. Lohan left the courtroom just after 7:30 a.m., covering her face with a jacket as security led her to a waiting car, it said. The nightclub banned Lohan temporarily in 2009 after she stirred some controversy when she Tweeted the message, "So dark - where's jb cheater?" -- referring to
Justin Timberlake, who was at the time dating Jessica Biel. The two wed in October
. Lohan said after the Tweet that her Twitter account was hacked. In March, a judge ruled that Lohan has fulfilled all her probation requirements stemming from a 2007 DUI and cocaine possession case, which had stalled her acting career. She was also put on informal probation until May 2014 for taking a necklace last year without permission from a Venice jewelry store. While she does not have to attend progress report hearings or report to an officer, she was ordered to continue to obey the law to ensure that her probation remains intact.
A Los Angeles judge had told her at a March 29 hearing: "You need to live your life in a more mature way, stop the nightclubbing
and focus on your work." A Los Angeles City Attorney's Office spokesperson told
KABC Television
on Thursday that if Lohan is "charged in another case, we would then look into revoking her probation." Lohan was also arrested in September outside another New York nightclub after a pedestrian claimed the actress had struck him with her car and did not stop. Lohan was arrested for leaving the scene of an accident. Police said no alcohol was involved. The Manhattan District Attorney's Office decided not to prosecute the case. About a week after that incident, Lohan told authorities a man grabbed her in a New York hotel room in an argument over cellphone photos. The man was initially arrested, but the arrest was voided hours later when the charge could not be substantiated. The actress has been trying to revive her acting career amid her turmoil. She recently played Hollywood icon Elizabeth Taylor in the Lifetime Television film
Liz & Dick." The film drew moderate ratings and 3.5 million viewers but was heavily mocked
by many of them on Twitter and Facebook.
UPDATE at 11:50 a.m. PT: Lindsay Lohan's legal problems have intensified -- hours after her arrest in New York, the actress was charged over an unrelated case, a Los Angeles car accident that had occurred in June. Check out details.
(Copyright ©2014 OnTheRedCarpet.com. All Rights Reserved.)
Sign up Stay Informed
Entertainment News