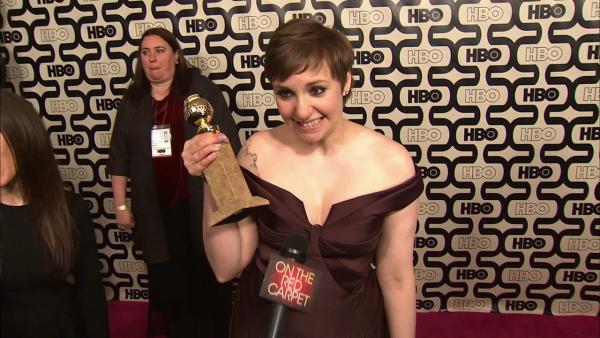 Lena Dunham defends nudity in 'Girls' (Poll)
01/10/2014 by Corinne Heller
Lena Dunham is defending the use of nudity in her HBO show "Girls."
The premium cable series, which depicts the lives of four very different female friends in their twenties in New York City, occasionally features nude and sexually-explicit scenes, as well as swearing. Dunham herself has so far showcased partial nudity in 11 scenes of "Girls."
The 27-year-old actress and writer, who is the show's creator, fellow cast members Jemima Kirke, Allison Williams and Zosia Mamet and executive producer Jenni Konner took part a Television Critics Association (TCA) panel with reporters on Thursday to discuss the upcoming third season. HBO has also renewed the show for season 4.
When asked by a journalist about the "purpose of all the nudity" on "Girls," Dunham replied, "It's a realistic expression of what it's like to be alive, I think, and I totally get it. If you're not into me, that's your problem," according to TV Guide.
In 2013, , while Dunham received an individual award for acting. The series is nominated in both categories again this year. Check out a full list of 2014 Golden Globe nominations.
The third season of "Girls" is set to premiere on Sunday, Jan. 12 at 10 p.m. ET.
Do you think there's too much nudity in 'Girls'? Vote in our poll below.
(Copyright ©2014 OnTheRedCarpet.com. All Rights Reserved.)
Sign up Stay Informed
Entertainment News