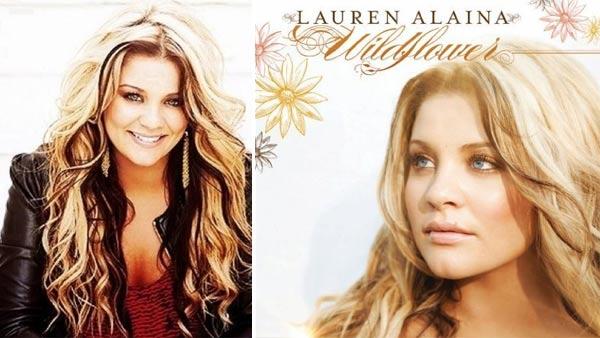 Lauren Alaina of 'American Idol' releases debut album, 'Wildflower'
10/11/2011 by Corinne Heller
Lauren Alaina, who placed second on "American Idol" during the recent 10th season, has released her debut album, "Wildflower."
The 16-year-old country and pop singer, who hails from Rossville, Georgia, also performed on ABC program "Good Morning America" on Tuesday, October 11, to promote the record.
"Up super early today for album release week!" Alaina Tweeted. "I love y'all! Thank you so much for everything you do for me. <3"
"Wildflower" includes the song "Like My Mother Does," which Alaina performed on the "American Idol" season finale in May, and "Eighteen Inches," which was co-written by season 4 winner and Grammy-winning country artist Carrie Underwood.
"Carrie Underwood has been a huge influence on who I am," The Hollywood Reporter quoted Alaina as saying. "She started out the same way I did, and she is someone that I look up to so much."
"The song reminds me of my friend Taylor who is married - her husband is going to college - and has a baby," Alaina added. "I give her so much credit for that. She made the best decision she could for her family, and I'm so proud of her. That song sounds like it was written about her and I just love it. It means a lot to me. And Carrie Underwood wrote it!"
Scotty McCreery, who beat Alaina to win "American Idol," released his debut album, "Clear As Day," on October 4. Five days later, the country crooner celebrated his 18th birthday.
Check out a track listing for "Wildflower" below.
1. "Georgia Peaches"
2. "Growing Her Wings"
3. "Tupelo"
4. "The Middle"
5. "Like My Mother Does"
6. "She's A Wildflower"
7. "I'm Not One Of Them"
8. "The Locket"
9. "Eighteen Inches"
10. "One Of Those Boys"
11. "Funny Thing About Love"
12. "Dirt Road Prayer"
(Copyright ©2014 OnTheRedCarpet.com. All Rights Reserved.)
Sign up Stay Informed
Entertainment News