Entertainment News: larry king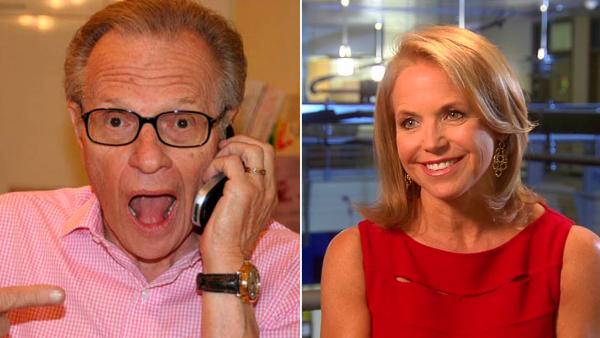 02/01/2013
Katie Couric appeared on "Jimmy Kimmel Live!" on Thursday, January 31, and confirmed to the host that her romantic past includes a date with Larry King.
Although Kimmel refused to believe what King had previously told him, the "Katie" host went into detail about the awkward night and video of the interview can be seen below.
More larry king
10/28/2011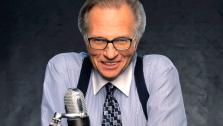 Larry King was among those who were victimized in Bernie Madoff's Ponzi scheme, but the veteran journalist said that he got his money back from the incident.
King told "Extra" that he and his wife invested $4 million, but took out $3.3 million, leaving $700,000 with Madoff and were fortunate enough to get it back from the Madoff estate and from the government.
12/17/2010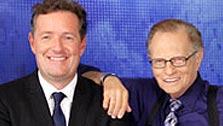 Larry King's CNN talk show "Larry King Live" will broadcast its final program on Thursday after 25 years ont he air and will be replaced by British host Piers Morgan's new talk series in January.
King, 77, said in June he planned to end his run as the host of "Larry King Live" in order to spend more time with his family but said he would still host specials for CNN. He has interviewed major celebrities and international leaders, such as U.S. President Barak Obama, Iranian President Mahmoud Ahmadinejad, singer Barbra Streisand and real estate mogul and reality star Donald Trump, who is set to appear on Thursday's finale.
Sign up Stay Informed
Entertainment News