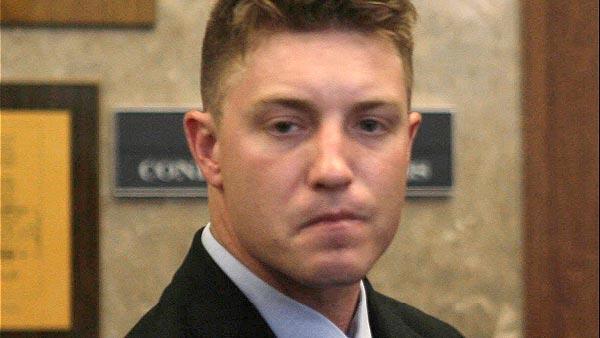 Lane Garrison of 'Prison Break' arrested for domestic violence
04/23/2012 by OnTheRedCarpet.com Staff
Lane Garrison, who starred in the series "Prison Break," was recently arrested on suspicion of felony domestic violence and violating his parole stemming from a manslaughter conviction involving the death of a teenage boy.
Police were summoned to the 31-year-old actor's home in Beverly Hills, California on Saturday after received a report about a violent incident. He was not there when officers showed up. Police returned on Sunday and arrested him, according to a statement obtained by OnTheRedCarpet.com. Garrison is due in court on Tuesday.
His domestic violence charge involves a confrontation with ex-girlfriend and Playboy model Ashley Mattingly.
"I'm okay. I'm dealing with it. It's fine. He just got wasted and attacked me and broke into my apartment and I am pressing charges," she told TMZ on Sunday as she walked a dog. "I broke up with him and he was wasted .... I have a huge knot on my head and I have bruises all over and from my chest and everything is all beat up."
Garrison's attorney told the website that the actor never harmed her but that the two had a fight over a breakup. He added that the actor's parole was set to end in six days.
"She became agitated and basically took his phone and threw it up against the wall," the lawyer told TMZ. "He basically, in order to get out of there, took her by the shoulder to sit her in a chair and left. He never hit or did anything. She then apparently called TMZ then called the police."
Garrison played David "Tweener" Apolskis on the show "Prison Break," which ran from 2005 to 2009. In 2006, he drove a group of teenagers in a car while intoxicated and hit a tree. One of the passengers, a teenage boy, was killed. In 2007, he pleaded guilty to vehicular manslaughter and was sentenced to 40 months in jail. He has been on parole ever since. He was released from prison in 2009 after serving less than half of his sentence.
(Pictured above: Lane Garrison arrives at the Beverly Hills, California courthouse on Aug. 2, 2007 to be sentenced for an alcohol-related crash that killed a teenage passenger. )
(Copyright ©2013 OnTheRedCarpet.com. All Rights Reserved.)
Sign up Stay Informed
Entertainment News