Entertainment News: kylie jenner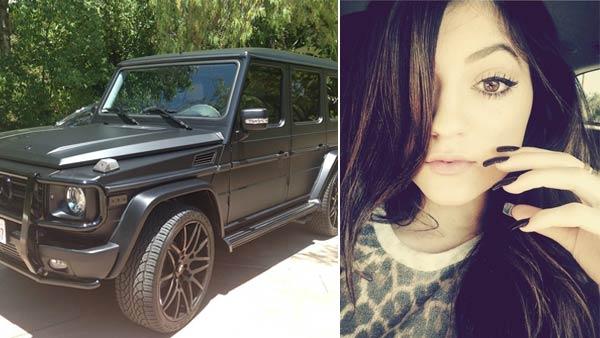 06/10/2013
Life is good for one of the youngest members of the Kardashian family.
Kylie Jenner, 15, recently took to her official Twitter and Instagram accounts to share photos of her car -- a $125,000 Mercedes Benz G class -- on Sunday, June 9.
More kylie jenner
04/18/2013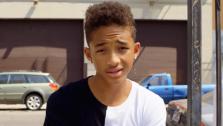 Jaden Smith has some kind words for his good friend Kylie Jenner.
The 14-year-old actor and performer, who is Will Smith's son, recently opened up about his relationship with Jenner, who is known for her role on "Keeping Up With The Kardashians." The pair, who have sparked dating rumors in recent months, are reportedly ... just good friends.
02/07/2013
Kim Kardashian's sisters Kendall and Kylie Jenner and mother Kris, as well as Jillian Michaels, Toni Braxton, talk show host Wendy Williams, Olympic gold medal-winning gymnast Gabby Douglas and actress Minka Kelly walked the runway at the Heart Truth Red Dress Collection 2013 Fashion Show in New York on Wednesday, Feb. 6, 2013.
Check out PHOTOS of the celebrities at the event, which promotes awareness about heart disease, was held as part of New York Fashion Week, where top designers are showcasing their fall 2013 lines.
08/06/2012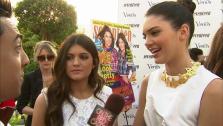 Over the weekend, Kendall and Kylie Jenner talked to OnTheRedCarpet.com about their Seventeen magazine correspondent gig, the first red carpet in their honor and their favorite sister to steal clothes from.
"I think we steal each other's clothes more, but we borrow our other sister's clothes. We are always in each other's closets," Kendall Jenner told OnTheRedCarpet.com at their Seventeen magazine cover party. "I think [we borrow from] Kourtney [Kardashian the most]. We take a lot of her clothes because she's really generous and she just gives it to us."
08/06/2012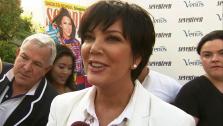 Kris Jenner talks to OnTheRedCarpet.com about her daughters Kendall and Kylie Jenner.
08/06/2012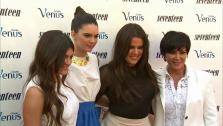 Khloe Kardashian and Kendall, Kylie and Kris Jenner pose on the red carpet.
08/06/2012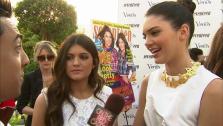 Kendall and Kylie Jenner talk to OnTheRedCarpet.com about their plans for the future.
Sign up Stay Informed
Entertainment News