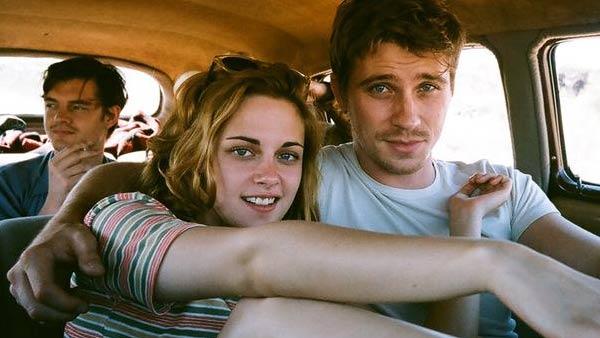 Kristen Stewart shows off blonde locks in 'On The Road' - see photos
02/03/2011 by Kristina Lopez
The first images of the upcoming "On The Road" film, an adaptation by Jack Kerouac's classic beat novel, hit the web on Thursday and showcased Kristen Stewart's blonde locks.
In the film, Stewart plays Marylou while "Tron: Legacy" and "Country Strong" star Garett Hedlund stars as Dean Moriarty and "Control" star Sam Riley plays Sal Paradise.
Headlund told MTV back in December that Stewart is "incredible, and in this, everyone is going to get to see how hard of a worker she is, man. I mean, the devotion that she puts into her work, and her performance is going to be exposed highly in this."
The film, which does not have a release date, also stars Kirsten Dunst, Viggo Mortensen, Elisabeth Moss, Amy Adams, Steve Buscemi and Terrance Howard.
In the still below, Stewart can be seen dancing in a crowd. What do you think of her blond look? Sound off in the poll below!
(Copyright ©2013 OnTheRedCarpet.com. All Rights Reserved.)
Sign up Stay Informed
Entertainment News