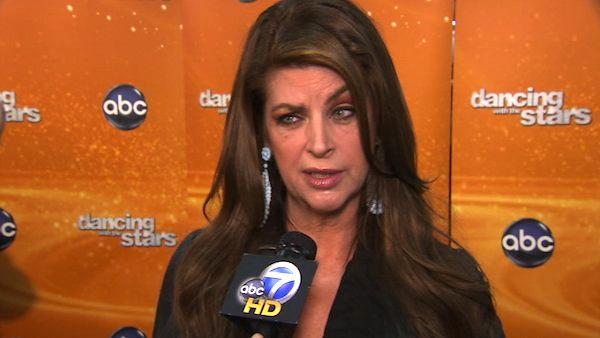 Kirstie Alley reportedly sued over weight-loss program
07/24/2012 by OnTheRedCarpet.com Staff
Kristie Alley's Organic Liaison weight-loss program is being scrutinized by a former user who reportedly filed a lawsuit against the actress and the program alleging that both have made false claims about how effective the program actually is.
Since 2011, Alley has claimed in previous interviews that she lost 100 pounds since her time on "Dancing With The Stars." In an interview with People magazine last year, Alley attributed the weight loss to dancing, eating organic food and her program.
Marina Abramyan filed a lawsuit on July 20 seeking unspecified damages against Alley and Organic Liaison LLC., according to the lawsuit obtained by OnTheRedCarpet.com. Alley's weight loss, according to the lawsuit, was the "result of an above average exercise regimen and extremely low calorie diet" and not because of the supplements from the Organic Liaison program.
Abramyan says in the lawsuit that she purchased the products and followed the strict diet program but "did not experience any benefits defendants advertised."
The suit also argues that there are "no well-controlled, well-conducted studies" to back up the effectiveness of the Organic Liaison program and whether or not their dietary supplements are better than standard ones.
Finally, Abramyan also contends that the ads for the program which show Alley's weight loss as a success story violate Federal Trade Commission regulations.
Abramyan filed the lawsuit after initially writing a letter to the company asking it to change its advertising practices and receiving a letter from the company in return which denied her claims.
Alley first dubted her slimmed down figure at Malaysian designer Zang Toi's Spring 2012 fashion show during New York City's Fashion Week in September 2011.
The 61-year-old said in previous interviews that she was around 230 pounds at her heaviest weight. The actress competed on the ABC ballroom dancing series "Dancing With The Stars." She and partner Maksim Chmerkovskiy placed second.
Alley rose to fame with the 1980s sitcom "Cheers" and played a former model on the comedy series "Veronica's Closet" in the late 1990s. She is likely best known for her role in the "Look Who's Talking" films.
Alley is also set to release a book called "The Art of Men (I Prefer Mine Al Dente)" in November 2012.
(Copyright ©2013 OnTheRedCarpet.com. All Rights Reserved.)
Sign up Stay Informed
Entertainment News