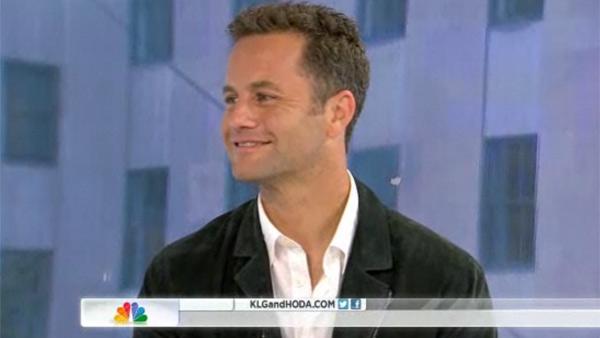 Kirk Cameron: I believe Todd Akin is a 'good man' (Video)
08/21/2012 by Corinne Heller
Former "Growing Pains" actor Kirk Cameron, known for being outspoken about his Christian beliefs, says Todd Akin is a "good man," after the Missouri GOP Senate candidate stirred controversy over comments he made about rape and abortion.
Akin said in a recent interview on KTVI Television that it was extremely rare for women to get pregnant from "legitimate rape." He later said he "misspoke."
"I'm not his political strategist, thank God," Cameron said on NBC's "Today" show that day. "Clearly, this is a man who is advocating the sanctity of life through and through and he said he misspoke and he apologized for it. I like to evaluate people based on their entire life, their entire career, all they stand for."
"He loves his wife, he's got six children," the actor added. "I believe he's a good man. He's now in a very, very difficult spot. What's he going to do? We'll have to wait and see."
Republican presidential candidate Mitt Romney and other members of the party have since called on him to leave the Missouri Senate race. Akin said on Tuesday on "The Mike Huckabee Show" that he would not.
Cameron is currently promoting his documentary Monumental: In Search of America's National Treasure", which features an interview with Akin.
The 41-year-old actor became a teen heartthrob when he played Mike Seaver on the 1990s sitcom "Growing Pains." He later became a born-again Christian. Like Akin, he too is a father to six children.
Cameron stirred controversy himself when he said in March that on the CNN show "Piers Morgan Tonight" he thinks homosexuality is "unnatural" and "detrimental" and added that he does not support same-sex marriage.
While many fans voiced support for him online, he was criticized over his comments by scores of readers as well as two former "Growing Pains" co-stars and the LGBT rights group GLAAD.
(Copyright ©2013 OnTheRedCarpet.com. All Rights Reserved.)
Sign up Stay Informed
Entertainment News