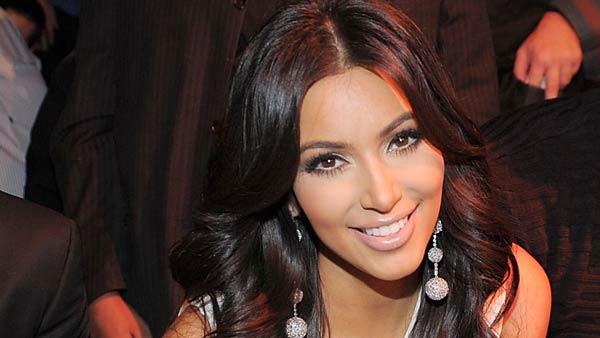 Kim Kardashian said she listened to her 'intuition' about divorcing Kris Humphries
11/02/2011 by OnTheRedCarpet.com Staff
Kim Kardashian claimed during an Australian television interview on Wednesday that she did not seek counseling about her decision to divorce Kris Humphries but rather trusted her "intuition" on the situation. The "Keeping Up With The Kardashians" star appeared on Australia's "Sunrise" program where she was asked whether she had sought counseling before filing for divorce. "I think when you know so deep in your heart that you just have to listen to your intuition, and follow your heart," Kardashian said, according to the Associated Press. "There's no right or wrong thing to do." Kardashian is Australia with her sister Khloe to promote a line of handbags for Sears. "I think what really just, I think, upsets me most is that there has been from the start so many rumors of money and dollar signs," she added. "And so much of it not being true." The remarks were similar to what Kardashian
said in a blog post on her official website posted on Tuesday
where she also refuted claims that she profited millions of her wedding to Humphries. "There are also reports that I made millions of dollars off of the wedding. These reports are simply not true and it makes me so sad to have to even clarify this," the 31-year-old wrote in her post, which was addressed to fans. She added, "I'm so grateful to everyone who took the time to come to my wedding and I'll be donating the money for all the gifts to the Dream Foundation." When pressed by the "Sunrise" hosts to more directly address the accusations that the marriage was a sham, Kardashian simply replied, "I think that's all I'm really going to say about the situation right now, and just kind of focus on why we're here in Australia." The reality star filed for divorce on October 31 at a Los Angeles court. The couple's date of separation is also listed as October 31. The 31-year-old cited "irreconcilable differences" as the reason for the split. This was Kardashian's second marriage. She and Humphries, 26, have no children. Kardashian and Humphries, a basketball player, began dating in late 2010 and announced their engagement in May. The reality star was previously married to music producer Damon Thomas. The two wed in 2000, when she was 19 years old, and divorced in 2004.
The wedding of Kardashian and Humphries took place on August 20
under tight security at a $20 million estate near Santa Barbara. More than 500 people, including celebrities, attended the highly-publicized event. The wedding was filmed for the E! special "Kim's Fairytale Wedding: A Kardashian Event," which aired earlier this month.
(Copyright ©2014 OnTheRedCarpet.com. All Rights Reserved.)
Sign up Stay Informed
Entertainment News