Entertainment News: kiefer sutherland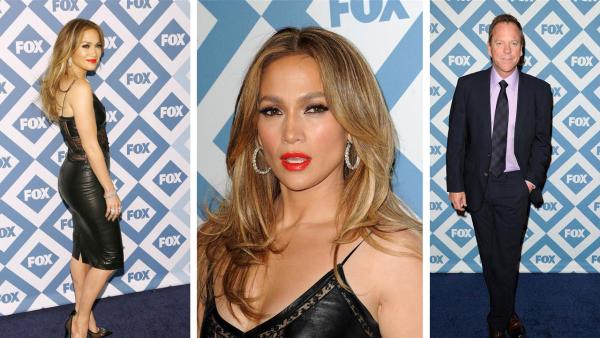 01/14/2014
See photos of celebs such as Jennifer Lopez, Kiefer Sutherland (who is starring in a new, limited "24" series), Zooey Deschanel, Christopher Meloni, Billy Bob Thornton and Keri Russell at FOX's Winter 2014 TCA event on Jan. 13, 2014.
More kiefer sutherland
04/24/2012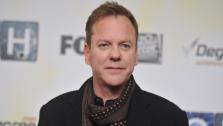 Kiefer Sutherland likes to rock out - and sometimes, with a little help from a furry friend.
The 45-year-old actor, star of "24" and the new FOX series "Touch," recently posted a video on Twitter that shows him sitting down and playing an acoustic guitar as a large black dog howls along.
10/06/2011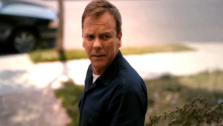 Kiefer Sutherland will make his return to television in the mid-season replacement series "Touch" for Fox. The network, which will air the series in Spring 2012, released a sneak peek trailer for the show on Thursday October 6.
The plot centers on a father who finds out his 11-year-old son is autistic and mute but can also predict the future. "Touch" was created by "Heroes" series creator Tim Kring. "Heroes" ran on NBC from 2006 to 2010. "Touch" also stars Danny Glover and former "Undercovers" actress Gugu Mbatha-Raw.
07/06/2011
"24" actor Kiefer Sutherland is back on the market.
The actor recently split with Allure magazine style director Siobhan Bonnouvrier, according to Us Weekly. The magazine quotes a source that claims the two split a while ago.
10/06/2011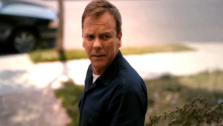 Watch the trailer for the new TV series starring former '24' actor Kiefer Sutherland set to air in Spring 2012.
08/10/2011
Ashton Kutcher tops TV Guide.com's list of the highest paid stars on television - check out some of the surprising results.
03/18/2011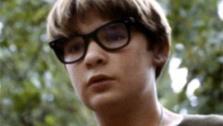 Find out what happened to the cast of the 1986 film 'Stand By Me.' Jerry O'Connell, Corey Feldman and Wil Wheaton reunited in March 2011 at the Falcon Theater in Los Angeles to mark the 25th anniversary and DVD release of the coming-of-age movie.
03/21/2011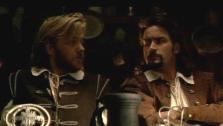 Kiefer Sutherland says Charlie Sheen is "one of those cats who always seems to land on his feet," weeks after his former movie co-star was fired from the hit CBS series "Two and a Half Men" following a rehab stint and a slew of on-air rants against its show runners.
Sutherland, 44, made his comments on the ABC daytime talk show "The View" on Monday, March 21.
03/21/2011
Kiefer Sutherland says a movie based on his former action series "24" is set to be released in the summer of 2012.
Sutherland played Counter Terrorist Unit agent Jack Bauer on the FOX show since its 2001 debut until it ended in 2010 after eight seasons. Producers said after its finale that a movie based on the Emmy-winning series was in the works.
02/22/2011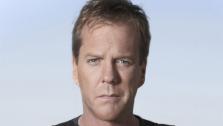 Kiefer Sutherland has signed on to star in the new Fox drama pilot "Touch" by "Heroes" creator Tim Kring, according to The Hollywood Reporter.
02/18/2011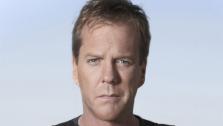 Kiefer Sutherland, who played agent Jack Bauer on the Fox series "24," is currently in talks to star in Tim Kring's new Fox drama pilot, "Touch," according to the Hollywood Reporter.
In the pilot, Sutherland would play a father who realizes that his mute, autistic son can predict future events.
Sign up Stay Informed
Entertainment News