Entertainment News: kid rock
01/17/2013
It may be a match made in Americana heaven.
Kid Rock and fellow Detroit rocker Bob Seger are set to co-headline two concerts in several weeks, after beginning individual tours. Kid Rock announced the news on his website on January 17 -- his 42nd birthday.
More kid rock
12/03/2012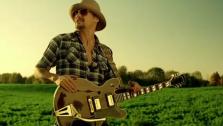 Kid Rock, who supported Republican candidate Mitt Romney during the 2012 election, says there are "no hard feelings" between himself and President Barack Obama, who was re-elected in November.
The rocker, whose real name is Bob Ritchie, and the U.S. leader had on Sunday both attended a reception at the White House honoring the recipients of the Kennedy Center Honors, which included "Late Show" host and comedian David Letterman, actor Dustin Hoffman and legendary rock band Led Zeppelin.
12/09/2011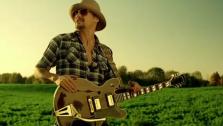 Kid Rock has given Mitt Romney, a conservative Republican and fellow Michigan native, his blessing to use his single "Born Free" as the theme song for his 2012 presidential campaign.
"He and anyone else who wants to use my song do not need my permission," Kid Rock said in a statement posted on his website recently. "I said he could use it and I would say the same for any other candidate. I have to have a little faith that every candidate feels like he or she can help this country. Without faith, we got nothing. I make music to have it be heard. Merry Christmas folks! Rock on."
02/06/2012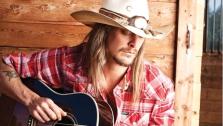 Kid Rock is under fire after it was discovered that his "Made in Detroit" clothing line is not actually made in Detroit.
The discovery was made by the Detroit Free Press, which reported that the company prints their designs on stock apparel from countries like India, Honduras and the Dominican Republic.
07/01/2011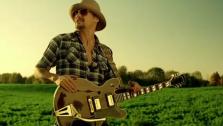 Kid Rock dons the July cover of Men's Journal magazine and talked about having to "relearn" how to drink without drugs and why he "can't handle" Hilary Swank movies.
Though he didn't specify which Hilary Swank movie he was talking about, the actress has starred in several tearjerkers, including "P.S. I Love You" and the two films which earned her Oscars: "Million Dollar Baby" and "Boys Don't Cry."
01/16/2011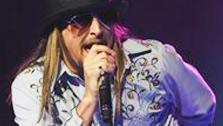 Kid Rock celebrated his 40th birthday in a big way by taking the stage in Detroit, Michigan in front of tens of thousands of fans on Saturday.
45,000 tickets sold out in 19 minutes for the special concert at Ford Field, according to The Associated Press. Rock was joined on stage by Sheryl Crow, Martina McBride, Joseph "Rev Run" Simmons of Run D.M.C. fame, Uncle Kracker and Anita Baker.
Sign up Stay Informed
Entertainment News