Entertainment News: kevin spacey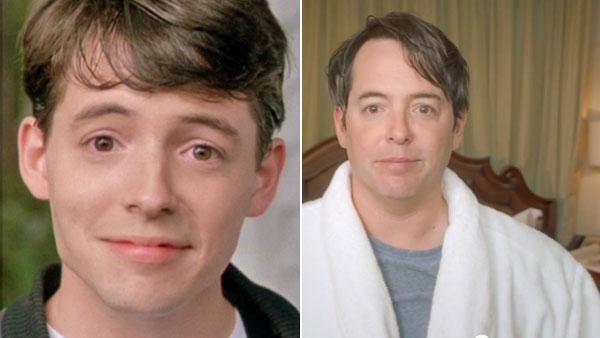 04/15/2011
Check out celebrities who've appeared in or voiced TV commercials such as Diddy, Leonardo DiCaprio and Jon Hamm.
More kevin spacey
07/08/2011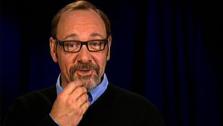 Kevin Spacey, who makes Jason Bateman character's work life miserable in the R-rated comedy "Horrible Bosses," remember his own time dealing with unfavorable managers.
"I've never really had a horrible boss," Spacey, 51, told OnTheRedCarpet.com ahead of the film's theatrical release, set for Friday, July 8. "I've had pretty stupid bosses."
07/07/2011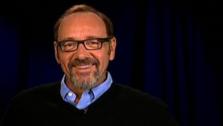 Kevin Spacey of 'Horrible Bosses' talks about the possibility of starring in 'The Usual Suspects 2.'
07/07/2011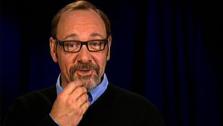 Kevin Spacey, who stars in the R-rated comedy 'Horrible Bosses,' talks about his own experience with 'stupid bosses.'
01/22/2011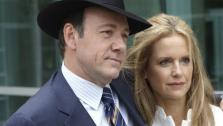 John Travolta's wife, actress Kelly Preston, who co-starred with Kevin Spacey in "Casino Jack" credits the actor with helping her through her son Jett's tragic death during the filming of their film.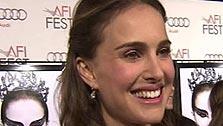 This week's show was filmed at The Redbury Hotel in Hollywood. Daniel Radcliffe and Emma Watson dish on Harry Potter's final chapter The Deathly Hallows. Plus, we're on the red carpet in Nashville for the CMA Awards', and Ricky Martin's Latin love-fest.
12/17/2010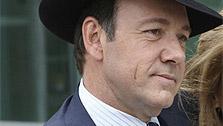 Kevin Spacey recently addressed longtime rumors of homosexuality but has not confirmed whether or not he is gay.
The 51-year-old actor, who is unmarried, won Oscars for his role in the films "American Beauty" and "The Usual Suspects". He recently earned a Golden Globe Award nomination for his part in the movie "Casino Jack", which tells of a Washington, D.C. lobbyist involved in a major corruption scandal and is based on the career of Jack Abramoff, who served more than three years in prison.
Sign up Stay Informed
Entertainment News