Entertainment News: kevin james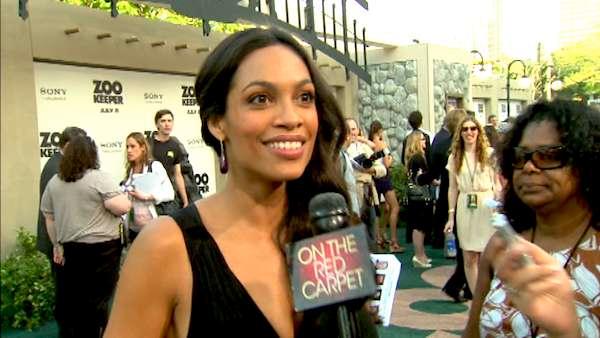 07/09/2011
Rosario Dawson tends to take on dramatic roles, but the actress got to get a bit silly in "Zookeeper" and told OnTheRedCarpet.com that her grandmother had something in common with her monkey co-star.
"I did not get hit by a monkey on set, but a lot of people did get hit by a monkey on set, including my grandmother, which was pretty funny," Dawson told OnTheRedCarpet.com co-host Chris Balish at the film's premiere on Jul 6. "I have the best picture of her with Crystal the Monkey, sitting on her and smiling really hard and my grandmother doing the exact same smile, which is wonderful. I really loved that. It actually reminded me of my grandmother because she was super sweet and really, really cute but packed a wallop on her, man. You would never expect it!"
More kevin james
01/12/2011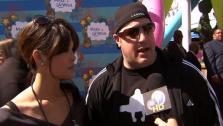 This is a big week for celebrity baby news, first Jewel, then Kate Hudson, now comedian Kevin James confirms that he and his wife, Steffiana de la Cruz, are expecting their third child.
Sign up Stay Informed
Entertainment News