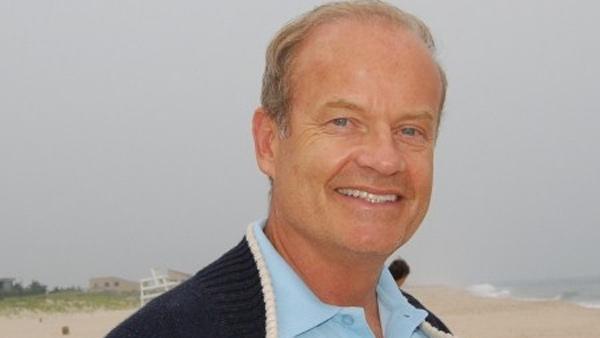 Kelsey Grammer to marry Kayte Walsh on Broadway
02/25/2011 by Corinne Heller
Kelsey Grammer is set to marry Kayte Walsh on Friday on Broadway, on the same stage where he starred in a revival of the musical "La Cage aux Folles" and weeks after he and Camille Grammer finalized their divorce. The 56-year-old "Frasier" actor and Walsh, a 29-year-old British flight attendant are set to
wed on stage at the Longacre Theatre in New York and the wedding ceremony was officiated by cast member Terry Lavell, Playbill.com
reported. Weeks earlier,
Kelsey Grammer and Camille Grammer, a 42-year-old former Playboy model who appears on Bravo's "The Real Housewives of Beverly Hills," finalized their divorce
after being married since 1997. They have two children, Mason, 9, and Jude, 6. Camille Grammer filed for divorce in July. About a month later, Kelsey Grammer and Walsh were photographed together in public. She will be his fourth wife. The actor announced in December that he planned to marry Walsh and said last month that he wanted the wedding to take place in February. Also last year, Walsh became pregnant with his fifth child but later suffered a miscarriage. Two weeks ago, the
actor's 27-year-old daughter, Spencer Grammer of the ABC Family series "Greek" married James Hesketh
in the city. Her mother is Kelsey Grammer's ex-wife, Doreen Alderman. The two were married from 1982 to 1990. The actor was also married to former stripper Leigh-Anne Csuhany between 1992 and 1993. During this time, he had a daughter, Greer, out of wedlock. Kelsey Grammer's performance last year as Georges, a drag nightclub manager in "La Cage Aux Folles," marked his Broadway musical debut. He had previously sung on "The Simpsons" as Krusty's former assistant Sideshow Bob as well as in the 1997 animated film 'Anastasia' (check out more
celebrities who have starred in musicals
). Aside from playing the title role of a radio therapist on "Frasier", a part he originated on the 1980s series "Cheers", Kelsey Grammer also starred on the show "Hank" in 2009, played Beast in the movie "X-Men: The Last Stand" and voices the psychopath Sideshow Bob on the animated sitcom "The Simpsons". He is also the voice of the Tin Man in the new animated "Wizard of Oz" reboot, "Dorothy of Oz", which stars "Glee" actress Lea Michele as Dorothy and is set for release in 2012.
Sign up Stay Informed
Entertainment News