Entertainment News: kelly preston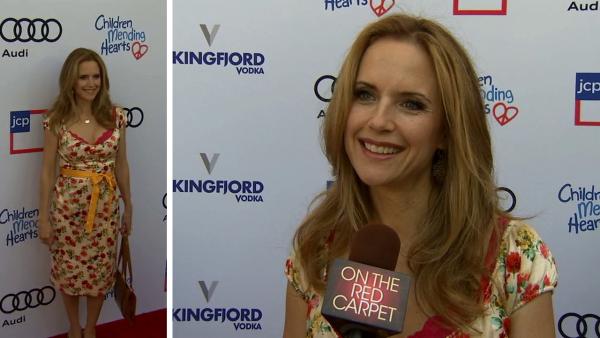 06/11/2013
Kelly Preston discusses Father's Day 2013 plans for John Travolta (Children Mending Hearts Style event, June 9)
More kelly preston
05/16/2012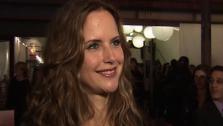 Kelly Preston has opened up about how she learned to "live again" following the death of her and husband John Travolta's son Jett and the subsequent support she received from family, friends and the members of the Church of Scientology.
The 49-year-old actress and 58-year-old actor welcomed their third child, a baby boy named Benjamin, in November 2010. Their son Jett, who was autistic, died in January 2009 at age 16 after suffering a seizure.
11/28/2011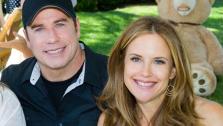 Kelly Preston has more than lost the weight she gained while pregnant with her son Benjamin and credits her friend Kirstie Alley for the transformation.
"When I got pregnant at 48, I didn't know if my body would bounce back," Preston told People magazine. "I lost 39 lbs., have more energy than I had 20 years ago and I feel amazing. I'm going to be turning 50 next year... Hey, 50 is the new 30."
05/04/2011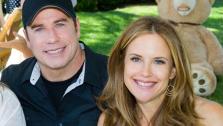 /*Kelly Preston*/ has signed on to play /*John Travolta*/'s wife in "Gotti: Three Generations," OnTheRedCarpet.com has confirmed.
Preston will join her real-life husband Travolta, who plays John Gotti Sr., as his onscreen wife - Victoria Gotti in the crime family flick. Their 11-year-old daughter, Ella Bleu will also be in the movie as the couple's on-screen daughter, Angel Gotti.
03/10/2011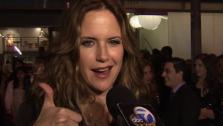 Kelly Preston has praised Kirstie Alley's diet program and says she plans to watch her friend in person as she competes on "Dancing With the Stars" later this month.
Alley, a 60-year-old actress and former Jenny Craig diet spokesperson, has struggled with her weight for years and poked fun about the issue on her own television shows.
03/10/2011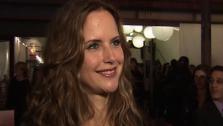 Kelly Preston says she is praying for Charlie Sheen, her former fiance whose gun accidentally shot her in 1990.
"My heart just goes out to him, and all of his family," Preston told People magazine. "He's such a good person underneath all of it, he really is... I think there's a way back for anyone... I always have hope, and my prayers are with him."
03/10/2011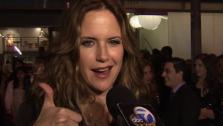 Kelly Preston praises Kirstie Alley's 'Organic Liaison' diet program, will watch her at 'Dancing With the Stars' tapings.
01/22/2011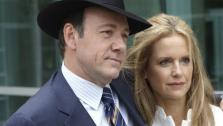 John Travolta's wife, actress Kelly Preston, who co-starred with Kevin Spacey in "Casino Jack" credits the actor with helping her through her son Jett's tragic death during the filming of their film.
Sign up Stay Informed
Entertainment News