Entertainment News: keith urban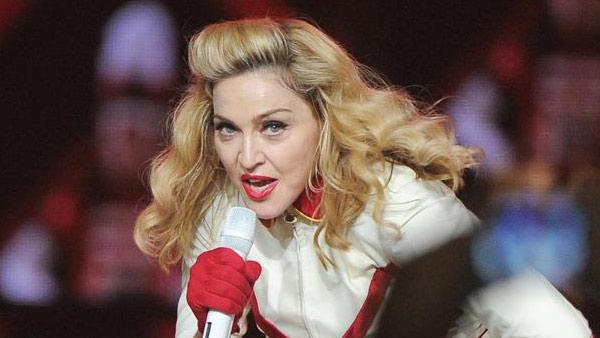 01/24/2014
The list of performers for the 56th annual Grammy Awards include the likes of Taylor Swift, Beyonce and husband Jay-Z, Daft Punk, Katy Perry and Madonna.
UPDATE: Check out a list of Grammy Awards performers announced so far by the Recording Academy, in alphabetical order:
More keith urban
10/29/2013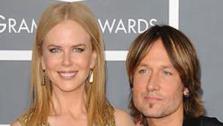 Nicole Kidman and Keith Urban have walked numerous red carpets together since tying the knot in 2006. Check out 19 photos of the couple through the years, including appearances at the GRAMMY and Academy Awards.
10/29/2013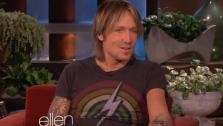 Keith Urban revealed Ellen DeGeneres in a recent interview just how he keeps his relationship alive when he and wife Nicole Kidman have conflicting work schedules.
The country singer, who was announced as a returning member of the "American Idol" judging panel earlier this summer, told DeGeneres that when he and Kidman have hectic work commitments that keep them a part, the couple will usually make up for it by talking on the phone, and also revealed candidly that occasionally, the couple will engage in "sex texting."
12/23/2010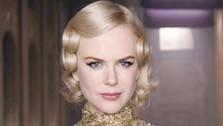 See photos of Nicole Kidman over the years, including some with husband Keith Urban and ex Tom Cruise.
09/03/2013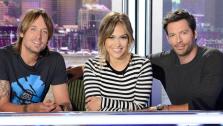 The wait is over -- the new judging panel for "American Idol" season 13 has been revealed and will be made up of Harry Connick Jr., Jennifer Lopez and returning judge Keith Urban, FOX has confirmed to OTRC.com.
The news comes after months of speculation and rumors surrounding the "American Idol" judging panel following the departure of season 12 newbies Mariah Carey and Nicki Minaj and veteran Randy Jackson, who stepped down as a judge after 12 seasons on the show and the sole remaining veteran judge. Jackson is also set to return to the singing competition show as the in-house mentor, replacing Interscope Records co-founder Jimmy Iovine after three seasons in the role.
08/01/2013
Keith Urban WILL return as a judge on "American Idol" next season, officials confirmed on Thursday, Aug. 1, following months of uncertainty amid the departures of Mariah Carey and Nicki Minaj.
The two female singers and Urban had made their debut on the judges' panel alongside veteran cast member Randy Jackson at the start of the most recent 12th season of the singing competition series. Ratings for "American Idol" have fallen in recent years, although it remains one of the most-watched primetime shows.
04/12/2012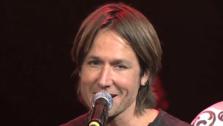 Keith Urban received a surprise gift at a recent benefit concert in Nashville - an invitation to join the famed Grand Ole Opry, and said he shares the honor, one of the most prestigious for country music artists, with wife Nicole Kidman and their two daughters.
His co-headliner, Vince Gill, made the announcement at the Country Music Hall of Fame & Museum's "All For The Hall" fundraiser on Tuesday. Gill called the band Rascal Flatts to come to the stage to stand near Urban. The musicians, who are all Opry members, then presented him with a large black duffel bag. He unzipped it to reveal the Opry's signature microphone stand, a prop used in previous surprise induction invitations.
02/27/2011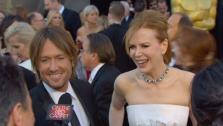 OTRC chats with Nicole Kidman, a Best Actress nominee, about her film, 'Rabbit Hole.'
02/07/2011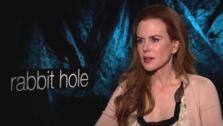 Nicole Kidman said that she cried tears of joy when she heard she was nominated for an Academy Award for her role in the movie "Rabbit Hole," which marks her third nomination.
In the film, Kidman, 43, plays a mother who mourns her son's death. Kidman won an Oscar in 2002 for her leading role in "The Hours" and was nominated for one for her part in "Moulin Rouge!."
01/31/2011
Nicole Kidman shocked a few fans when she revealed earlier this month that her family welcomed a new addition via a surrogate mother.
The baby, named Faith Margaret Kidman Urban, was born on December 28 at Nashville's Centennial Womens Hospital. She is the biological daughter of both Kidman and Urban and was born through a gestational carrier.
01/17/2011
Nicole Kidman and Keith Urban have a new addition to the family. The couple's representative confirmed to OnTheRedCarpet.com on Monday that Kidman and Urban are the parents of a newborn baby girl who was born via a surrogate.
12/23/2010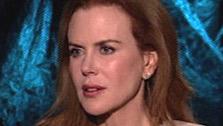 Nicole Kidman, star of the new film "Rabbit Hole", says she and husband Keith Urban hope to have another baby.
Kidman, 43, and Urban, a 43-year-old country singer and her second husband, welcomed their first child, daughter Sunday Rose, in 2008. Kidman also has two adopted children from her marriage to actor Tom Cruise - Isabella, 18, and Connor, 16.
11/19/2010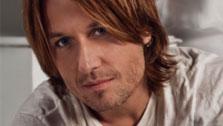 Keith Urban recently released his seventh studio album, "Get Closer", despite losing most of his guitars and other music equipment in the Nashville floods earlier this year.
The 43-year-old Grammy-winning country music singer hit up the online auction site eBay to replace them and borrowed a guitar from his guitar tech to record the record.
11/16/2010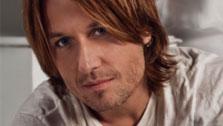 Keith Urban might be a big enough star that he doesn't have to play in train stations, but that's just what he did on Tuesday at New York Penn Station and Philadelphia's 30th Street Station for two impromptu shows, organized with the help of Amtrak. The country star also played an acoustic show on a moving train, between the 2 stations for 50 contest winners aboard the train.
Sign up Stay Informed
Entertainment News