Entertainment News: kathy bates
02/28/2013
Oscar winner Kathy Bates is in talks to join FX's "American Horror Story, a report says.
According to TV Line, the 64-year-old star is nearing a deal to play the best friend-turned-enemy of Jessica Lange's new character in the upcoming third season of the series, which is set to premiere in the fall.
More kathy bates
09/12/2012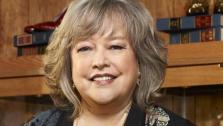 Kathy Bates opened up about her battle with breast cancer, revealing that she is recovering from a double mastectomy.
The Oscar-winning actress, who revealed earlier in the year that she battled ovarian cancer nine years ago, was diagnosed with breast cancer several weeks ago, her rep confirmed to OTRC.com.
05/02/2012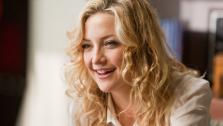 Kate Hudson and Peter Dinklage star in 'A Little Bit of Heaven,' which hits theaters on May 4, 2012.
Sign up Stay Informed
Entertainment News