Entertainment News: kate moss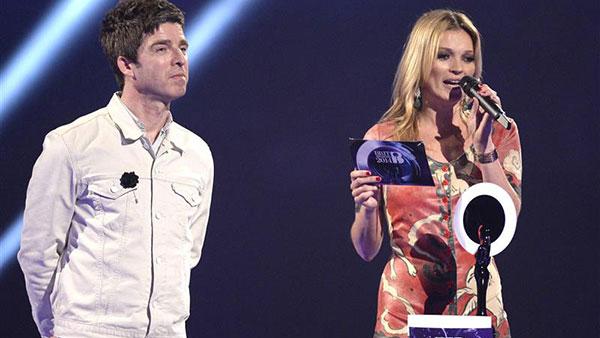 02/19/2014
The winners of the 2014 BRIT Awards were announced at a ceremony in London's O2 Arena on Wednesday, Feb. 19 and winners included the likes of One Direction, Arctic Monkeys and David Bowie, who was a no-show.
The event was hosted by James Corden and featured performances from Beyonce, who wore a sexy, shimmering mermaid gown and performed her new song "XO" for the first time, Katy Perry, who wore a colorful, Cleopatra-like outfit and sang her track "Dark Horse" and Lorde, who performed her 2013 hit "Royals." (See PHOTOS of Beyonce, Katy Perry and others on stage.) Check out a full list of winners of the 2014 BRIT Awards.
More kate moss
03/14/2013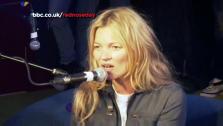 Kate Moss has unleashed her wild, sexy side again -- but, this time, it was for charity.
The supermodel, who is known for her extensive career in fashion, read an excerpt from the sultry novel "Fifty Shades of Grey" live on BBC's Radio 1. The 39-year-old blonde personality, who is all smiles in the 2-minute video, helped raise more than $300,000 for the British charity Comic Relief.
10/31/2012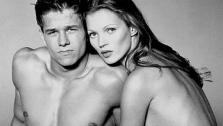 Kate Moss has revealed that she had a breakdown after straddling Mark Wahlberg topless in a 1992 Calvin Klein advertisement.
"I had a nervous breakdown when I was 17 or 18, when I had to go and work with Marky Mark and Herb Ritts," Moss told Vanity Fair for their December issue. "It didn't feel like me at all. I felt really bad straddling this buff guy. I didn't like it. I couldn't get out of bed for two weeks. I thought I was going to die. I went to the doctor and he said, 'I'll give you some Valium,' and Francesca Sorrenti, thank God, said, 'You're not taking that.'"
07/01/2011
Kate Moss and her fiancÚ, the Kills front man Jamie Hince got married on July 1 at St. Peter's Church in Southrop, in Gloucestershire, England.
For the ceremony, the supermodel wore a white lace veil embroidered with flowers and a vintage-inspired gown, which British Vogue reports was designed by John Galliano, who recently testified in his own defense at his trial over the anti-Semitic rants that got him fired from Christian Dior. Hince and his best woman, The Kills singer Alison Mosshart wore bespoke Yves Saint Laurent tuxedos for the ceremony.
Sign up Stay Informed
Entertainment News