Entertainment News: kate bosworth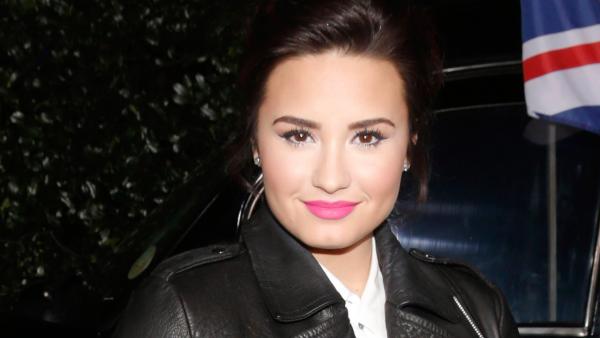 02/14/2013
See photos of Demi Lovato, Kim Kardashian, Jennifer Lopez and more at the Los Angeles grand opening of Topshop on February 13, 2013.
More kate bosworth
08/08/2012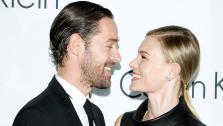 Kate Bosworth got engaged to her boyfriend Michael Polish and revealed the news in a recent blog post, casually referring to the director as her fiance.
"On our first day in Seoul, my fiance, Michael Polish, and I venture out to discover Changdeokgung Palace," Bosworth wrote in her August 1 travel blog on Vogue.com, after her recent trip to South Korea.
04/12/2012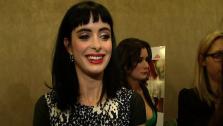 Kate Bosworth says Krysten Ritter, who plays her best friend in the new film "L!fe Happens," is "so lovely."
In the film, Bosworth, 29, plays Deena and Ritter, 30, portrays Kim. Their friendship is put to the test after Kim becomes pregnant and has a baby. The movie hits theaters on Friday, April 13 and was also co-written by Ritter.
04/12/2012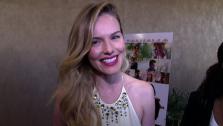 Kate Bosworth says at April 2012 premiere of 'L!fe Happens' that co-star Krysten Ritter is 'so lovely.'
04/12/2012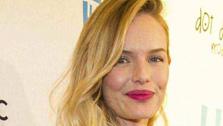 Kate Bosworth, Krysten Ritter, Colin Egglesfield and James Van Der Beek attended the after party of the premiere of "L!fe Happens" at Harry Morton's Pink Taco in Century City, California on April 2, 2012.
Check out photos from the event. The two actresses and Egglesfield appear in the comedy, which Ritter also co-wrote. Van Der Beek stars with her in the new ABC sitcom "Don't Trust the B---- In Apartment 23," which debuted on April 11. The three were also joined by Brian Geraghty, who appears with Ritter in another 2012 movie, "Refuge."
09/17/2011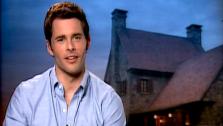 Even though James Marsden comes across as the "good guy" in his new film "Straw Dogs," the actor said the roles in the film are sometimes less-than straightforward.
"I like flawed characters, I like complicated stories. This might be a movie that is going to be polarizing as far as how you feel when you come out of it," Marsden told OnTheRedCarpet.com in a satellite interview. "To me, it was just a great role and heroic in many ways but also, it was not so black and white that he was just the hero throughout. In the original, the Dustin Hoffman movie, Peckinpah always viewed him as the villain of the piece."
09/17/2011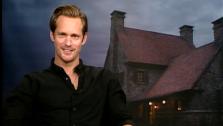 Alexander Skarsgard was taxed with playing the villainous Charlie in "Straw Dogs," but the Swedish "True Blood" actor said he tried not to make the character completely evil.
"It was important to make this guy three-dimensional and real. I don't know if 'likeable' is the right word but at least in the beginning of the movie, it was important that you understand him because that makes it real," Skarsgard told OnTheRedCarpet.com and other press outlets in a satellite interview.
09/15/2011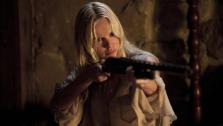 Kate Bosworth visited E!'s "Chelsea Lately" on Wednesday and revealed how she prepared for the infamous rape scene in her new film, "Straw Dogs."
"It was nerve-racking because obviously, this was a remake of the (director Sam) Peckinpah original - everyone talks about the infamous rape scene," Bosworth told Chelsea Handler. "I didn't think too much about it, to be honest, until about three days before and it was blocked out for two days. It was the type of experience that I just wanted to be present in and not think too much about."
09/15/2011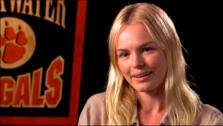 Kate Bosworth talks about what attracted her to 'Straw Dogs,' which opens on September 16.
09/15/2011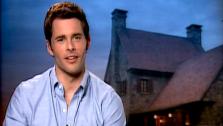 James Marsden talks about why he signed on for 'Straw Dogs.'
09/15/2011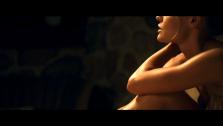 James Marsden, Kate Bosworth and Alexander Skarsgard star in 'Straw Dogs,' which opens on September 16.
07/27/2011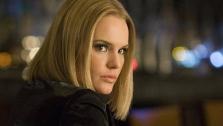 Kate Bosworth, who appeared in "21" and "True Blood" actor Alexander Skarsgard have broken up after two years of dating, according to Us Weekly.
"It was very mutual," a source told Us Weekly in their July 27 issue. "And it happened a while ago."
Sign up Stay Informed
Entertainment News