Entertainment News: karina smirnoff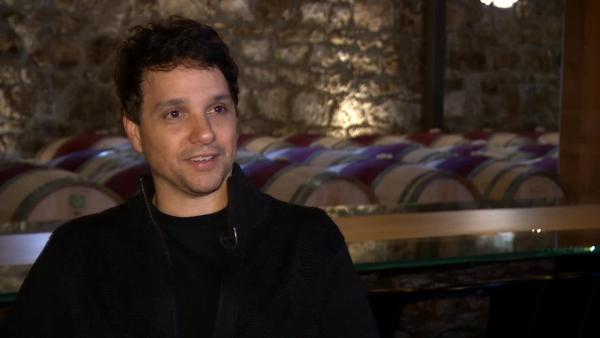 12/06/2013
Ralph Macchio talks directing new short, starring 'Dancing' partner Karina Smirnoff at Napa Valley Film Fest
More karina smirnoff
05/13/2013
'Dancing With The Stars' Karina Smirnoff suffers injury while rehearsing with Jacoby Jones on May 12, 2013.
05/13/2013
"Dancing With The Stars" pro Karina Smirnoff was recently hospitalized after suffering an injury while practicing with celebrity partner and NFL star Jacoby Jones and is still scheduled to dance on the ABC show on Monday, May 13, OTRC.com has learned.
Smirnoff had landed on her jaw while practicing a flip with Jones during a rehearsal on Sunday, as seen in a clip obtained by OTRC.com. She was later taken to a medical center in Los Angeles as a precaution, an ABC rep said.
03/15/2012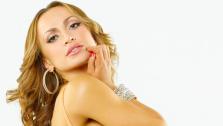 Is Karina Smirnoff, a cast member on ABC's "Dancing With The Stars," dating actor Owen Wilson?
The tabloid Life & Style recently quoted "insiders" as saying that the two have "been out a few times" and are "totally into each other." Spokespeople for Smirnoff, 34, and Wilson, 43, had no immediate comment. The report comes days before the season 14 premiere of "Dancing With The Stars," which is set to air on ABC on Monday, March 19, at 8 p.m. ET.
10/17/2011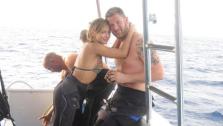 Karina Smirnoff and her fiance, baseball player Brad Penny, have postponed their 2012 wedding, OnTheRedCarpet.com confirmed on Monday, October 17.
"It's just that we've been apart for over two months now without seeing each other," Smirnoff told KABC-TV, OnTheRedCarpet.com's parent company. "It was impossible to plan a wedding like that. So we decided that it would be best to wait."
06/07/2011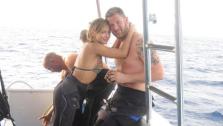 Karina Smirnoff is busy planning her wedding to baseball player Brad Penny and says their guests will come from various parts of the world.
"I have a lot of family and friends that live in Europe and Israel, and Brad has a big family in Oklahoma," Smirnoff, a 33-year-old pro-dancer on ABC series "Dancing With The Stars," told People magazine. "It's going to be a very diverse, colorful crowd."
05/18/2011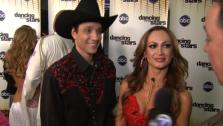 See photos of Ralph Macchio on 'Dancing With the Stars' in 2011, during the show's 12th season. The 'Karate Kid' actor and partner Karina Smirnoff were eliminated on May 17, 2011 and came in fourth place.
03/01/2011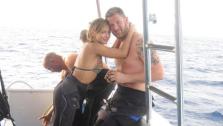 Karina Smirnoff "can't wait" to become a mother and plans to marry her baseball player fiance Brad Penny in January of 2012, a report says.
The 33-year-old "Dancing With the Stars" pro-dancer, who was born in Ukraine, and Penny, who plays for the Detroit Tigers, began dating in 2009 and became engaged on Oct. 4, 2010.